Luke Cuenco   04.05.23
Whether it's their precision-made 22LR pistols and rifles or their straight-pull Summit rifles, Volquartsen has earned a reputation for producing high-quality rimfire guns that can rise to meet the demands of modern target shooters and hunters. Adding on to the already well-established VF-ORYX lineup, Volquartsen has just announced the introduction of two new VF-ORYX rifles chambered in 17 HMR and 22 WMR. These two cartridges, while much more expensive than 22LR, are both more suitable for long-range shooting, as well as more effectively dispatching varmints and pests on the homestead or farm.
Volquartsen Coverage on AllOutdoor
VF-ORYX Specifications
Carroll, IA – Volquartsen Firearms continues to expand their line of precision rimfire rifles. The VF-ORYX rifle is now available in 22 WMR and 17 HMR calibers.
The VF-ORYX features a Volquartsen Snake Fluted Barrel threaded into their CNC-machined stainless steel receiver. This increases rigidity between barrel and action, ultimately improving accuracy. For added durability, the barrel has a laser-hardened breech face.
As with all Volquartsen rifles, it features CNC-machined and wire-EDM internal components for unparalleled reliability.  The CNC-machined tungsten bolt includes a round titanium firing pin and tuned extractor for improved performance and function.
"With the popularity of long-range rifle shooting continuing to grow, among both competitors and hunters, we felt this was the perfect time to add to the VF-ORYX lineup. This chassis set up is perfect for precision shooting," commented Chad Wittrock, Marketing Director.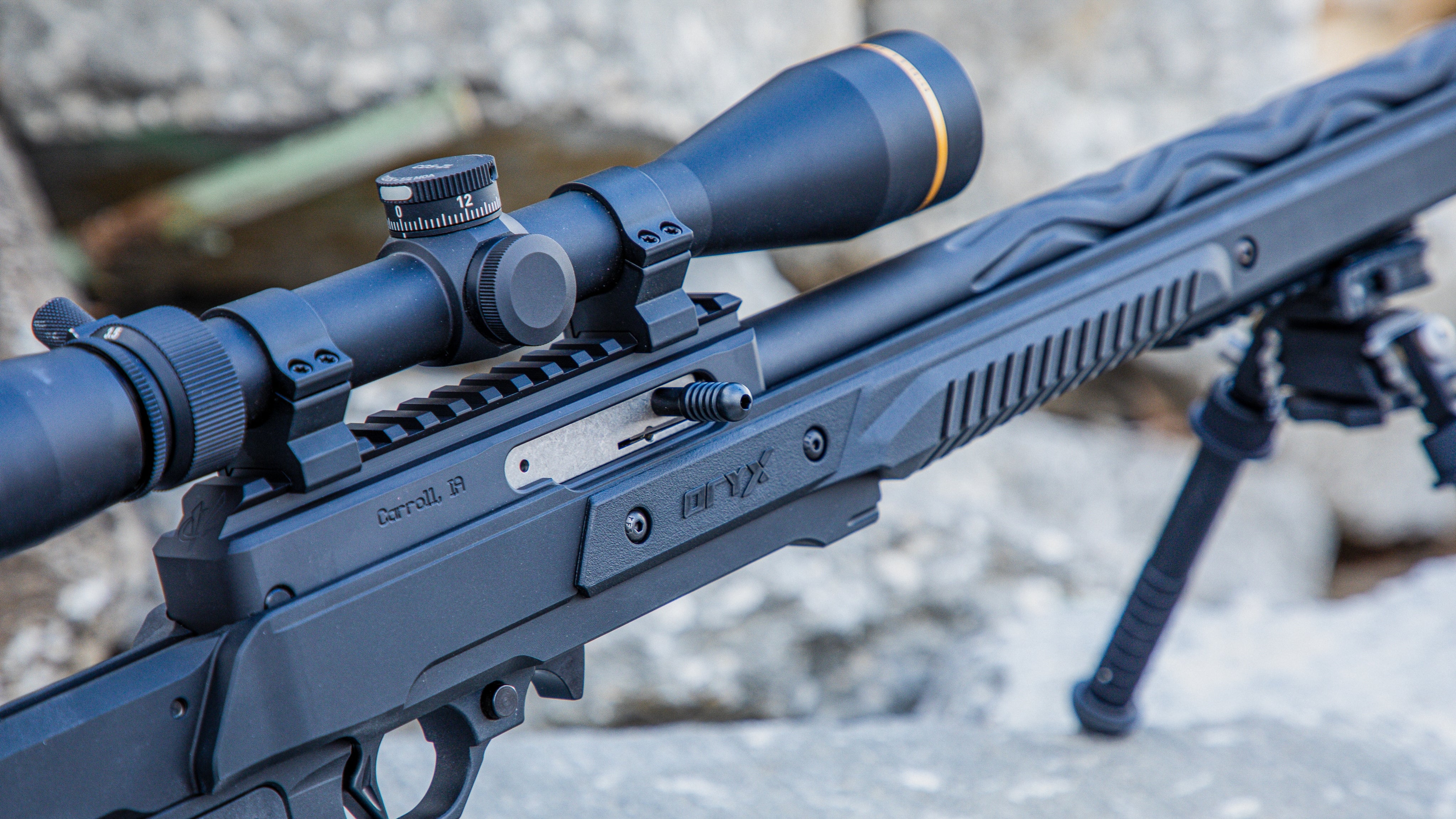 The VF-ORYX starts pricing at around $2,101.50 for the standard optics-ready 22LR version of the rifle. The new .22WMR and 17 HMR options will set you back an additional $234 for a similarly equipped rifle that is ready to take whatever optic you have selected for it. To see a listing of all currently available options for the Volquartsen VF-ORYX rifle you can visit this link here.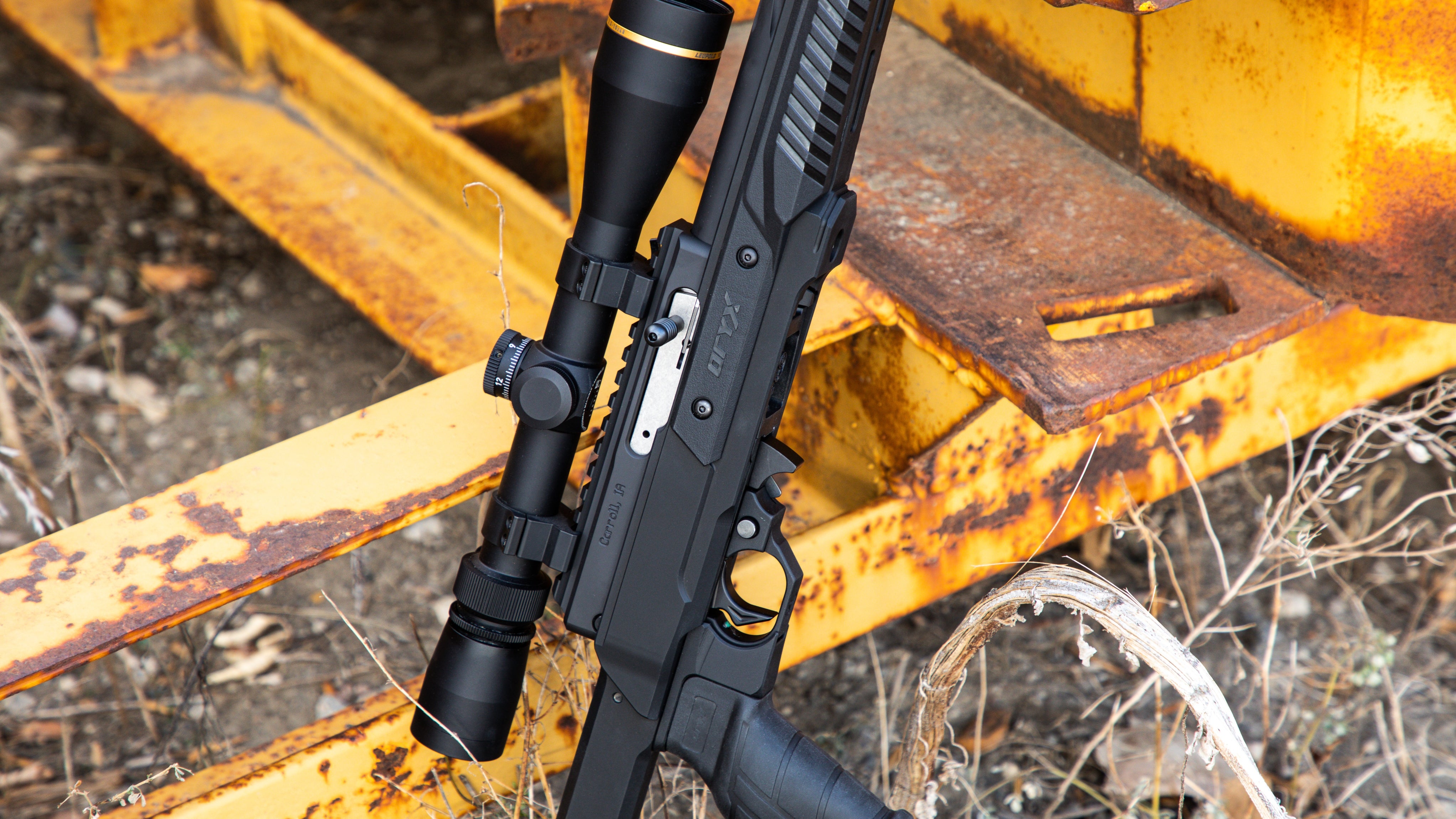 The TG2000 trigger group provides a crisp, clean 2.25lb trigger pull. Both pretravel and overtravel are user-adjustable to the shooter's preference.
The VF-ORYX is set into the ORYX chassis from MDT.  This one-piece integrated aluminum chassis and buttstock is designed to improve the consistency and accuracy of your rifle, whether you're shooting from the bench, a bipod, or a prone position.
The ORYX chassis features a free floating barrel, contoured forend grip, adjustable cheek riser, and overmolded pistol grip for added comfort and stability. It also features a .25″ spacer in the buttpad for adjustable LOP.
The ORYX chassis by MDT is also available as a stand-alone product. It's available for 22 WMR, 17 HMR, as well as 22 LR calibers in black, gray, OD green, or FDE color options.
"As we've discussed, long-range rimfire shooting is the perfect way to hone your long-range game. Whether you're focused refining your skills with an optic and learning holdovers or managing your breathing to execute the perfect shot, long range rimfire is ideal for competitors and hunters alike," added Scott Volquartsen, President.
Luke Cuenco is currently a writer for AllOutdoor who has chosen not to write a short bio at this time.
If you want to subscribe to our monthly newsletter, please submit the form below.
Follow Alloutdoor
OutdoorHub // TheFirearmBlog // AllOutdoor // ActionHub // AgDaily
© AllOutdoor • All Rights Reserved • Carbon Media Group Outdoors