Published: by Lauren Glucina • Naturopath, Nutritionist
Cherry tomato confit is the most luxurious condiment, and the perfect way to use up an abundant summer tomato harvest. Slow cooked in herbs and spices until they literally burst with flavour!
Tomato confit is one the simplest and most delicious kitchen staples ever.
It's a simple, tasty and luxurious condiment cooked long and low to really bring out the flavours. You'll want to smear this over bruschetta, smash it up through pasta, or pair with your Mediterranean style salads.
The leftover oil is equally as special – infused with the sweetness of tomatoes with fresh herbs, garlic and lemon. Bottle and save for salad dressings or drizzle over roasted vegetables.
Confit (kon-fee), is a French cooking technique involving the slow cooking of an ingredient at a low temperature in oil or fat, as a preservation method.
In this case, we're talking cherry tomatoes cooked long and slow in a quality olive oil (we want all the beneficial biophenols!), seasoned with fresh herbs, lemon, garlic and honey.
They are literally bursting with flavour, and packed full of goodness!
Making cherry tomato confit is super simple, but it does require a little time in the oven.
To start, place washed and thoroughly dried cherry tomatoes in a saucepan, and cover with extra-virgin olive oil.
Add a couple of sliced garlic cloves, a sprig of fresh rosemary, fresh basil leaves, a few curls of lemon peel, and a teaspoon of honey. Be liberal with sea salt and freshly cracked black pepper, and add dried chili flakes if you like a little heat.
Get the temperature up but not to a boil, just until you see tiny bubbles at the surface, then leave for five minutes before transferring to a baking dish in a single layer (see below), or just put the saucepan straight into the oven.
Bake at a low temperature – 150˚C/302˚F, for up to 3 hours until the tomatoes have just started to wrinkle and split. See below for the most perfect end result!
Now, from here, you can either use a slotted spoon to retrieve the confit tomatoes and use them right away, or, you can spoon them into a sterilized glass jar or airtight container, and cover with the remaining oil. Don't forget to label and date – you'll want to refrigerate these and consume within the week.
You might find you've got leftover olive oil – infused with fresh herbs, lemon and tomato (a subtle but dee-licious flavor). Decant carefully into a glass jar and save this for salad dressings, to season your cooked vegetables or to toss over freshly cooked pasta.
There are so many ways to enjoy your cherry tomato confit, let me count but some of them.
🌿Enjoyed this recipe? Leave a comment below, better yet – share a snap with me on instagram @ascensionkitchen. If you're after personalised health and nutrition advice, contact my clinic, I'd be happy to work with you.
I'm Lauren, practising Naturopath, Medical Herbalist, Nutritionist, and essential oils educator in Auckland, New Zealand. I'm incredibly passionate about food as medicine, and helping connect people with the healing power of Nature.
BNatMed, AdDip NutMed, BCS, Certified FitGenes Practitioner.
Your email address will not be published. Required fields are marked *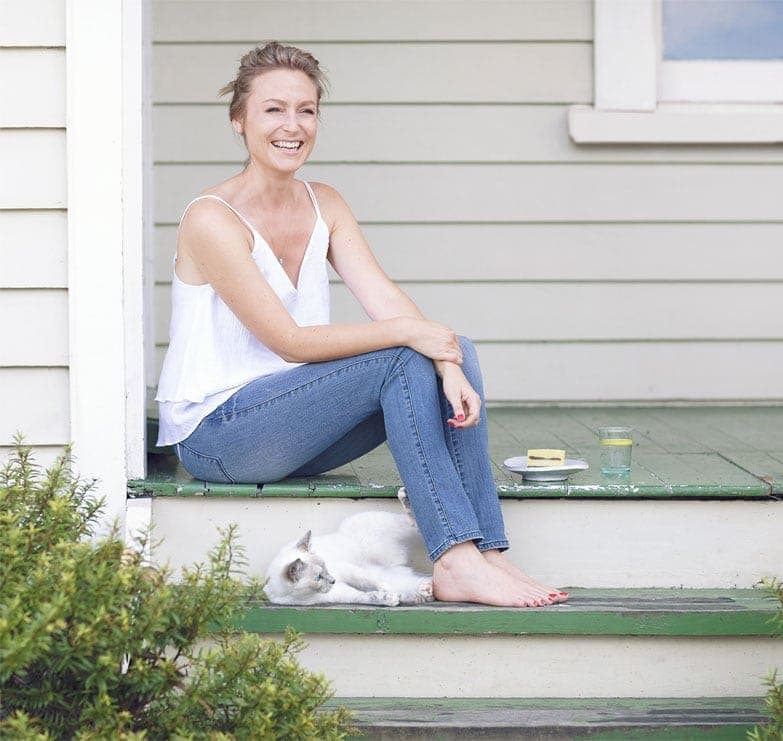 I'm Lauren Glucina, a New Zealand based Naturopath, Medical Herbalist and Nutritionist. My main goal is to empower you to connect with the healing power of Nature. I've been sharing plant-based recipes, natural remedies and health articles here since 2012.
If you're here, you're not here by mistake. You're ready to put your physical, emotional and spiritual health first. Welcome!
BNatMed, AdDip NutMed, BCS.
LATEST POSTS
CATEGORIES
Copyright © 2023 Ascension Kitchen on the Foodie Pro Theme
Join me for a 3-day kitchari cleanse
Subscribe for updates and get your complete guide to this nourishing Ayurvedic reset – menu, shopping list, recipes and more!
Your Information is 100% secure and will never be shared with anyone.
You can unsubscribe at any time. View the privacy policy here.