The Bitcoin market has grown over the years to a global community of over 56 million holders. Trading around $28k on Friday, Bitcoin has attracted institutional investors for outperforming traditional market equities. According to market data provided by TradingView, Bitcoin price is up approximately 70 percent YTD, Gold has gained about 9 percent, while the Dow Jones has only added 1 percent since the calendar flipped.
As a result, publicly traded companies have been slowly adding Bitcoin among other crypto assets to their balance sheet. According to market data provided by Coingecko, a total of 174,374 Bitcoins are held by publicly traded companies around the world. 
The largest share is held by MicroStrategy Inc. with approximately 129,699 Bitcoins, worth about $3.6 billion. Others include Coinbase Global and crypto mining companies like Marathon Digital. However, the global banking industry has not invested in Bitcoin due to regulatory constraints.
The banking industry in Switzerland has experienced significant challenges in the recent past. Already, Credit Suisse collapsed and was taken over by UBS under the government's watch. In their defense, the Swiss Financial Market Supervisory Authority (FINMA) blamed the Credit Suisse leadership for the collapse of the second-biggest bank in the country. 
As a result, Swiss banks have begun looking into the Bitcoin and crypto market to ensure future growth prospects. For instance, PostFinance, the fifth-largest financial services company in Switzerland, is set to offer cryptocurrency services to over 2.69 million customers through a partnership with Sygnum Bank.
In a recent TV interview, the Vice President of the Swiss National Bank (SNB) Martin Schlege noted that Bitcoin is very interesting. 
DUDE Hear this and buy this fucking coin, Vice President Of the SWISS NATIONAL BANK!!! #bitcoin #inflation pic.twitter.com/qLBE1szVmQ
— Fiatbomb (@Kanthadax) April 6, 2023
Follow us for the latest crypto news!
Earlier last year, Swiss National Bank Chairman Thomas Jordan said at the central bank's annual general meeting that the Bank is against holding Bitcoin as a reserve currency. During the meeting, Jordan added that the Bank is not yet convinced that Bitcoin meets the set requirements for a reserve currency.
"Buying bitcoin is not a problem for us, we can do that either directly or can buy investment products which are based on bitcoin," Jordan said. "We can arrange the technical and operative conditions relatively quickly when we are convinced we must have Bitcoin in our balance sheet."
The Bitcoin price has significantly benefited from the global banking crisis, which began with three United States regional banks. Notably, investors have been fleeing the banking industry to self-crypto custody. As a result, the United States federal government has identified the decentralized financial ecosystem as a threat to national security. Moreover, former president Donald Trump admitted the United States dollar is losing its position as a global reserve currency.
#Trump on the end of US Hegemony:
"Our currency is crashing and will soon no longer be the world's standard, which would be our greatest defeat in the last 200 years." pic.twitter.com/OsopDmVpxm
— Denis Rogatyuk (@DenisRogatyuk) April 5, 2023
          No spam, no lies, only insights. You can unsubscribe at any time.
Let's talk crypto, Metaverse, NFTs, and CeDeFi, and focus on multi-chain as the future of blockchain technology.
I like analyzing on-chain data in search of reliable investment.
Comments are closed.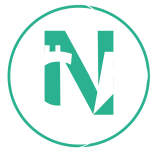 Crypto News Flash is your number one source for the latest news and information from the world of cryptocurrencies.
About us
Contact us
Legals
Data protection policy
*= Affiliate-Link
Risk warning and disclaimer: The contents of this website are intended solely for the entertainment and information of readers and do not provide investment advice or a recommendation within the context of the Securities Trading Act. The content of this website solely reflects the subjective and personal opinion of the authors. Readers are requested to form their own opinions on the contents of this website and to seek professional and independent advice before making concrete investment decisions. The information found on this site does not contain any information or messages, but is intended solely for information and personal use. None of the information shown constitutes an offer to buy or sell futures contracts, securities, options, CFDs, other derivatives or cryptocurrencies. Any opinions provided, including e-mails, live chat, SMS or other forms of communication across social media networks do not constitute a suitable basis for an investment decision. You alone bear the risk for your investment decisions. Read more!