Learn the art of online business, side hustles, and the entrepreneurial mindset
Are you thinking of hiring a digital consultant to help grow your business? 
If you've hit a wall — or you just have too much on your plate already — it could be time to bring in some outside help. 
Someone who knows what needs to be done and how to do it.
As business owners, we tend to do everything ourselves, at least when we're starting up. We learn as we go and build things from the ground up — it's part of developing the entrepreneurial mindset. 
But when you reach a certain level, it becomes impossible to do everything on your own well enough to get results. Everyone has their own strengths and weaknesses, and there's only so much time in a day.
That's when consultants can help. 
And if it's website traffic, leads, and sales you need, then a digital consultant can help you get the growth you need, while you focus on running your business.
Read on to learn whether hiring a digital consultant could help your business, what kind of consulting you (may or may not) need, and how to choose the best consultant to work with. (Hint: it may not always be me.)
Digital consultants help you sell more stuff online, grow your website traffic, and otherwise promote your business via the internet.
Digital consultants provide strategy, and sometimes implementation, in all areas of finding customers online for your business.
Digital consultants, as you can imagine, range in scope and scale. But generally there are two types.
Some are individuals with expert-level skills, focus, and experience in one area of business. 
Whether that's creating and optimizing your sales funnels, setting up digital ad campaigns, or revamping your blog content with an effective content strategy, a specialized consultant can help.
They'll customize their strategic approach and tailor it to your specific business.
Other consultants prefer to take a more holistic approach, and look at your business as a whole. These consultants will work with you to integrate all your online marketing efforts into a cohesive strategy to maximize sales.
They will analyze everything you are currently doing — and what your competitors are doing — looking for the issues that are holding you back and opportunities you are missing. 
For example, they may find technical issues with your website and start there. Then they'll focus on building a plan to grow your email list with lead magnets, or start getting more traffic to your blog. 
And finally, there are large digital agencies, with staff to handle all aspects of your online marketing, from building a website to advertising and SEO.
Here are some of the things digital consultants help with.
Of course, anyone can learn to put up a simple website. 
But working with an expert will make sure your website is beautiful, fast, easy to navigate, and in line with your brand.
Web design agencies are more hands-on than other digital consultants, since they are hired to plan and execute on a specific project. For a new business, they would start from scratch, building a custom solution.
For businesses that have been running for a while, websites need to be revamped or even rebuilt periodically. As technology changes, and the way people interact with your business online changes, your website needs to keep up. 
A consultant can help you start over and relaunch with a beautiful, high-converting, and functional website.
Want your website to start showing up on the first page of Google results? Then you may want to look into working with an SEO consultant.
There are many aspects to SEO, and while some consultants specialize in one area, most businesses can benefit from a more comprehensive approach.
SEO consultants will typically start by analyzing your website and traffic, looking for any technical or performance issues. They'll provide an SEO audit report to point out changes you need to make, or work directly to fix them.
At the same time, they will look at the content of your pages and recommend changes that can help attract more targeted organic search traffic. 
Depending on what type of business you have, they may help restructure your product pages, or update blog posts, so the right people start finding them online.
Beyond working directly on your website, SEO consultants often provide additional services, like backlink outreach, content strategy, and managing new content creation processes.
Writing a blog post takes a lot of time, and consistently doing so is hard for most business owners. Even if you enjoy writing blog posts, and have the time to do it, your blog will only be effective with a well planned content strategy in place. 
Outsourcing SEO content writing to a consulting firm can free up time and accelerate your results. The goal is to drive the traffic you need without spending time you need for other things.
A digital consultant specializing in blog content can provide you with a full strategy for publishing. They will use research and data to uncover the topics your ideal customers search for, as well as what type of content is working for your competitors. 
From there, they will create optimized articles and regularly publish on your website.
If you're not using email marketing, or not getting the results you want, a digital consultant can help grow your list and use it effectively.
There's a lot to consider, like choosing the best email marketing software, deciding what to send to your subscribers, and writing emails that convert subscribers into customers. 
If you already have a sizable email list, you're dealing with the question of how to market effectively to those people.
If you're just starting with email marketing, you need to build a list and start getting them engaged. 
You can bring in an expert to plan and execute a list-building strategy that works. If you want to improve your marketing, consultants can help you get to the next level with strategies like segmentation, sales funnels, and more.
To grow your social media audience and get more followers, you need consistent and engaging posts, as well as interaction with customers. 
Social media consultants can take over the unrelenting task of posting on your social media accounts and keeping up conversations. Not only will this save you time, but it will lead to more effective use of these platforms.
Working with a social media consultant means your posts will have a look and feel that is consistent with your brand. And since consultants work full time in their specialties, they are on top of trends and changes. 
They can keep your posts fresh and make sure you're doing what works in this constantly changing landscape.
Looking to advertise on social media platforms like Facebook and Instagram, or try paid ad strategies on Google? There's a lot to learn about all of these marketing tools, and hiring a consultant can ensure sure you maximize your returns.
Besides running paid ad campaigns, digital marketing consultants can help you promote your products through sponsored posts, podcast ads, and other types of media placements.
Working with a consultant can be expensive, but there are some distinct advantages, such as:
With so many types of consultants, areas of expertise, and price points, it can be overwhelming when you start looking for one.
Here are some questions to ask yourself when considering whether a consultant is right for you.
Look for consultants that have worked with a similar business to yours. For example, if you have an ecommerce business, you would want to be sure you speak with consultants who have experience with that online business model. 
There is a big range of costs when hiring a consultant. Some charge a monthly fee, and some charge on a per-item basis. 
For example, you could pay a monthly fee for a comprehensive consulting service that covers a full range of services. Or, you could pay once for an in-depth analysis of your website, with a report of recommendations.
Consider what your cash flow can handle, and what returns you hope to see as a result of working with a consultant. 
Read case studies, testimonials, and even ask to speak to past clients before you sign on with a consultant. Doing your research will help you choose someone with a good track record who you can feel confident will get you the results you are looking for.
Because you will be working closely with your consultant, possibly for months, make sure you will enjoy working together. Personal preference, as well as size of the project, makes a difference here.
If you want more individual attention and communication, working with a smaller firm or an individual consultant may be best for you. When you work with these types of consultants, you will be more involved in implementation and have more chances to learn.
If you want a hands-off solution with the power of a large staff, look for a bigger digital consulting agency. These firms can get the work done more quickly, but you will be less involved and likely invest more to pay for it.
This is the ultimate reference. If you are hiring a consultant for SEO, do they show up in relevant search results? If you are hiring a social media expert, what do their social media accounts look like?
You need traffic, not more headaches.
Let me handle every piece of the process for you. From strategizing to technical challenges, and publishing to tracking and analysis.
My business is generating consistent traffic that drives sales, with little to no effort on your part.
To learn more about how we could work together, check out my consulting services page.
Hey, I'm Jonny. My mission is to help you find your focus and do work that matters. To do this, I work as a consultant, bestselling author, and founder of HTE.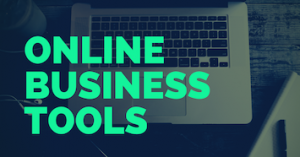 Nexcess Review: Why We Changed Hosting Companies After Five Years
Email Marketing Tools: Comparison Guide (Free Trials + Exclusive Discounts)
Make Money Blogging: Launch Your Blog Biz (Course Review)
7 Best Webinar Software Platforms [Rated & Reviewed]
12 Best Online Entrepreneurship Courses (that will Skyrocket Your Success)
StudioPress Themes Review: Finding Your Perfect WordPress Theme
SEMrush Review (and 30-Day Free Trial)
101 BEST Business Books of All Time
How to Write a Blog Post (That Attracts Readers)
Create and Sell Online Courses: A Comprehensive Guide for 2022
How to Start a Podcast: Definitive Guide (for 2022)
How to Get on the First Page of Google
Entrepreneurial Mindset: How to Think Like an Entrepreneur
Business Mindset: 21 BEST Mindset Hacks for Entrepreneurs
How to Make Money Online (While Working Full Time)