2024 GMC Hummer EV SUV: A Modern Day H2 You Can Drive Without Guilt
All-New 2023 Dodge Challenger SRT Demon 170 Delivers A Whopping 1,025HP
Check Out The 2023 Jack Daniel's Limited Edition Indian Chief Bobber Dark Horse
Pricing For The 2024 Ford Mustang Has Been Released!
2023 Indian Sport Chief Raises The Bar For American V-Twin Performance Cruisers
Extraction 2 Trailer: Tyler Rake Is Back For Another High-Stakes Rescue Mission
LEGO Goes Off-Road With New Icons Land Rover Classic Defender 90 Set
Guide For Beginners In FIFA 23 Online Mode
Check Out The Explosive Trailer For 'Fast X'
Mattel Introduces Little People Collector Super Bowl LVII Champions Set
Fans Can Flaunt Their ALDI Love With New, Limited-Edition Merchandise
5 Fashion Purchases Where A Little Luxury Goes A Long Way
OMEGA Speedmaster Super Racing Is Its Most Accurate Watch Ever
How Should Young Men Choose Jewelry That Suits Them
The Menswear Accessories All Dapper Car Guys Need
TGI Fridays Takes Things To A Whole Other Level With New 'Big AF Burgers'
TRUFF Releases Limited-Edition Super Mario Bros. Movie Collectible Pack
Let's Celebrate St. Patrick's Day With This Traditional Corned Beef Recipe
The Iconic KFC Double Down Sandwich Is Coming Back For A Limited Time
Krispy Kreme's REESE'S Remix Donuts Deliver Salty Sweet Goodness!
Say Goodbye To Embarrassing Acne Scars With Particle
Everything You Need For The Perfect Shave
How To Manage Your Acne: A Guide For Guys
Hair Transplants Vs. Rogaine: Which Do You Want?
Guys! Here's The Haircare Tips You Didn't Know You Needed
Get More Exercise Into Your Life With These Tips
This Is How Men Over 50 Can Get Rid Of Their Turkey Necks
Effective Stress-Reducing Exercises And Workout Techniques For Busy Men
How To Get Ready For The Gym
Should You Take Creatine Before Or After You Exercise?
How To Replace Your Failing SSD In Under An Hour Without Losing Any Data
Learn How To Smoke Food Like A Pro
How To Grill The Perfect Steakhouse Steak
How to Survive A Week In The Middle Of Nowhere
How To Cook The Perfect Lobster At Home And Impress Your Date
I Tried Wakesurfing For The Very First Time And It Was SO MUCH FUN!
Lil Wayne's Miami Beach Mansion Hits The Market At $29.5 Million
Check Out This Incredible $169 Million NYC Penthouse That's Up For Sale
Bentley Designs A Luxury Yacht Interior To Match The Owner's Continental GT
Automotive Designer Ian Callum Rethinks The Iconic Eames Lounge Chair
All-New Samsung Galaxy S23 Phones Are Packing Some Serious Heat
LG Launches World's First 240Hz OLED Gaming Monitors
LG MAGNIT 4K 136-Inch Micro LED Delivers The Ultimate Home Theater Experience
Apple Unveils iPhone 14 and Apple Watch Series 8 At 'Far Out' Keynote Event
Apple's iOS 16 Really Raises The Bar, With A Host Of Cool New Features
5 Tips For More Eco-Friendly Travel In 2023
Maui Hotel Offering $10K & A Free 3-Month Stay To Photograph Renovations
Discover The Best Of Amsterdam: A Comprehensive Travel Guide
Tips For Travelling On A Budget
Frontier Airlines's GoWild! All-You-Can-Fly Pass Gives You Unlimited Travel For $599!
B.J. Baldwin & Black Rifle Coffee Co. Team Up For 'Recoil Reloaded: Sand & Sky'
Watch As Travis Pastrana Shreds Through Florida In A 862HP Subaru Wagon
Red Bull Wingsuit Jumpers Fly Amazingly Close To The Pyramids Of Giza
Watch This Video Of A Red Bull Stunt Pilot Flying Through Two Tunnels!
Check Out This Incredible FPV Drone Video Of A Minnesota Bowling Alley
Published
on
By
If you thought that Tyler Rake (Chris Hemsworth) died at the end of Extraction, think again! If you watched that final pool scene closely, you saw a blurred figure standing in the background that looked a lot like Tyler Rake, before the screen cut to black. It was the perfect ambiguous ending that left us guessing, but with the Extraction 2 teaser trailer, it's official – He lived!
Now, after barely surviving the events of the first movie, Rake is back as the Australian black ops mercenary in Extraction 2, tasked with another deadly mission: rescuing the battered family of a ruthless Georgian gangster from the prison where they are being held captive.
The trailer opens with a chaotic scene in a prison yard, with Rake quickly suffering a blow to the head from a man wielding a brick. In his woozy state, we get a short flashback that fills in some of the blanks from the previous film.
"You were clinically dead nine months ago," a voice says as the trailer cuts to shots of Rake in a hospital bed. "But you fought your way back."
And with that, Rake picks himself up, checks for blood on the back of his head, and gets back to work.
"But you came back for this," the voiceover continues, "why?"
Rake himself doesn't have much to say in response to that question. Instead, he lets his fists and feet do the talking, as we're treated to an extended battle sequence where he kicks ass and takes names, reminding us of why we love this franchise so much.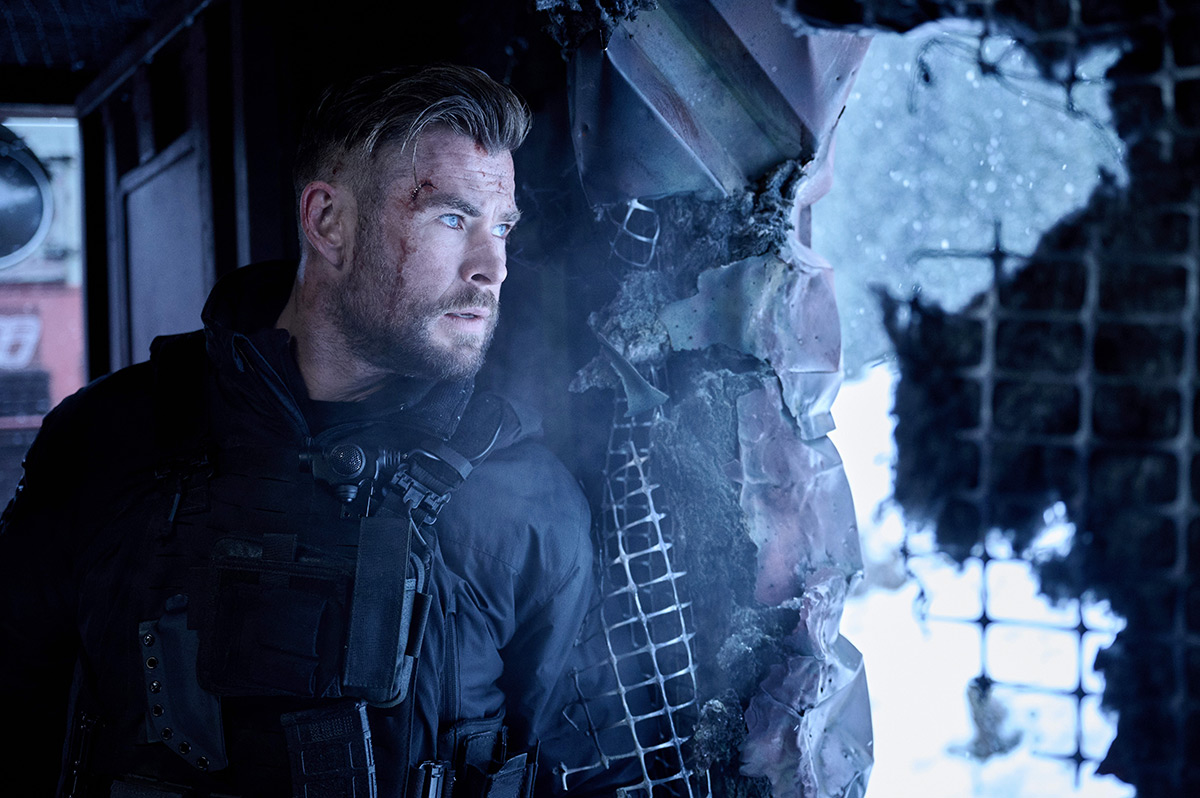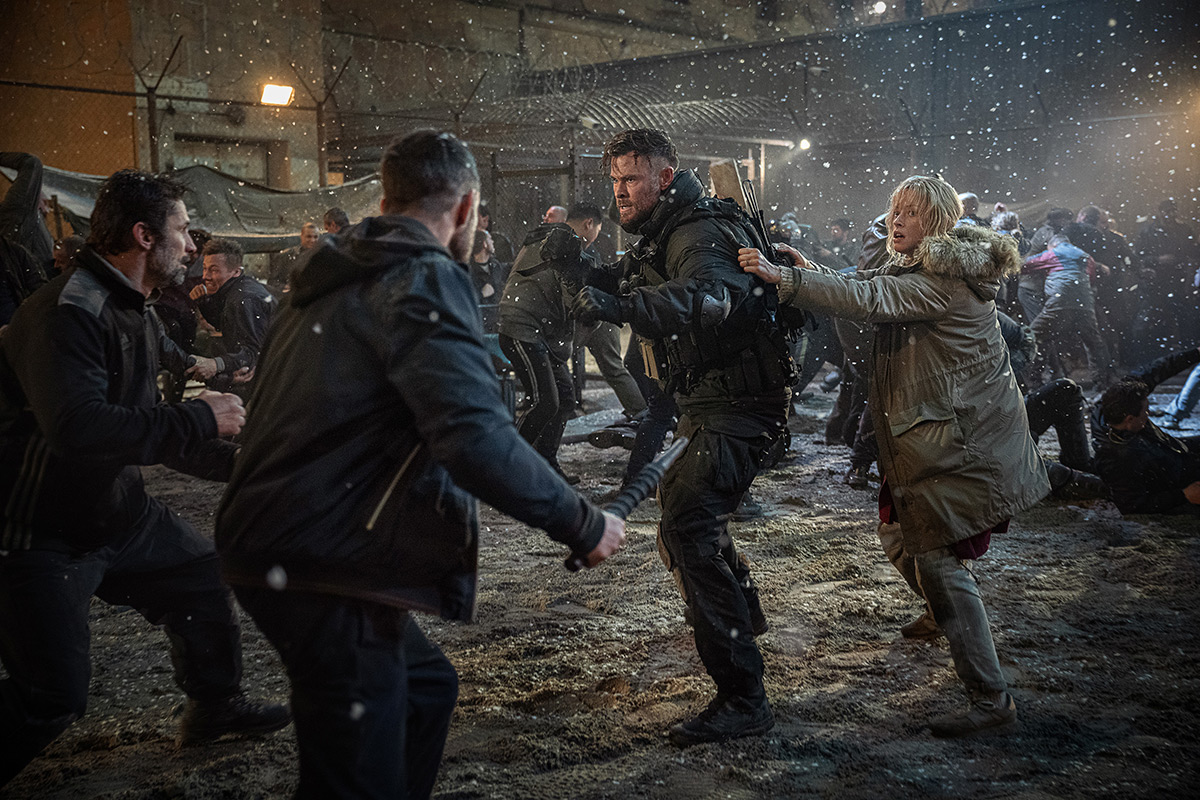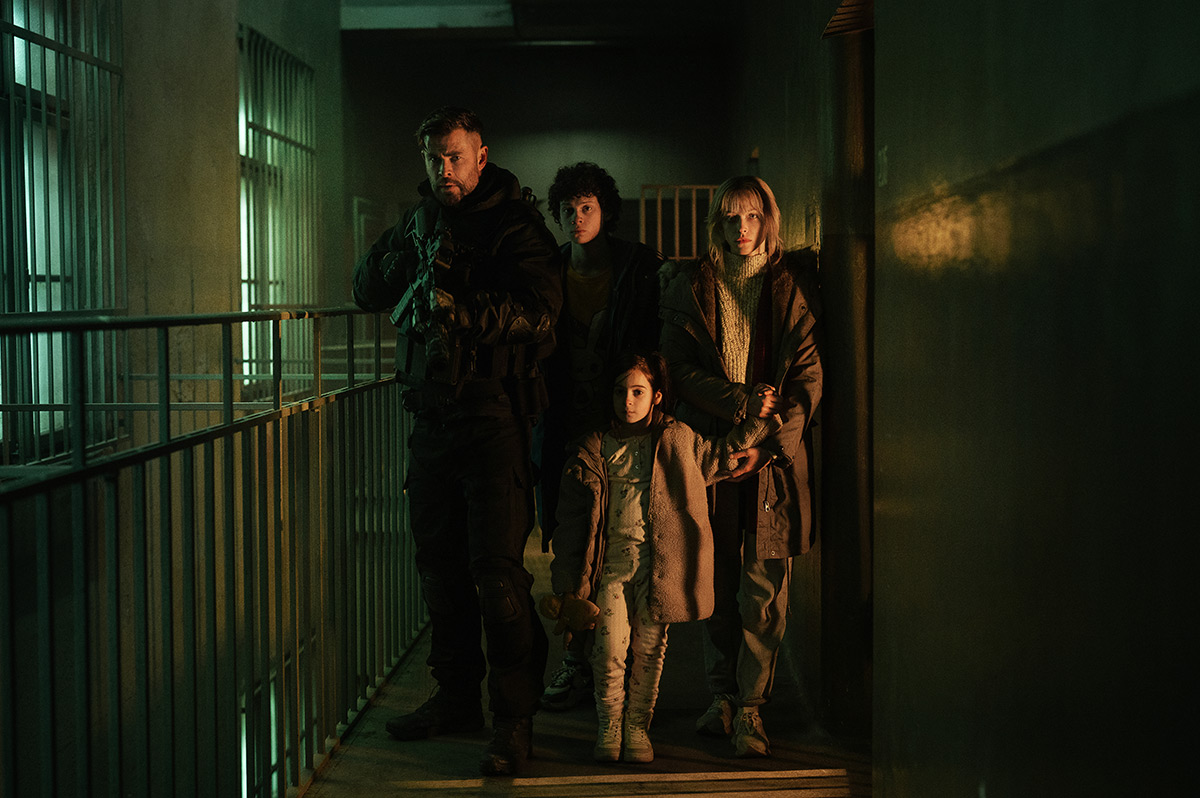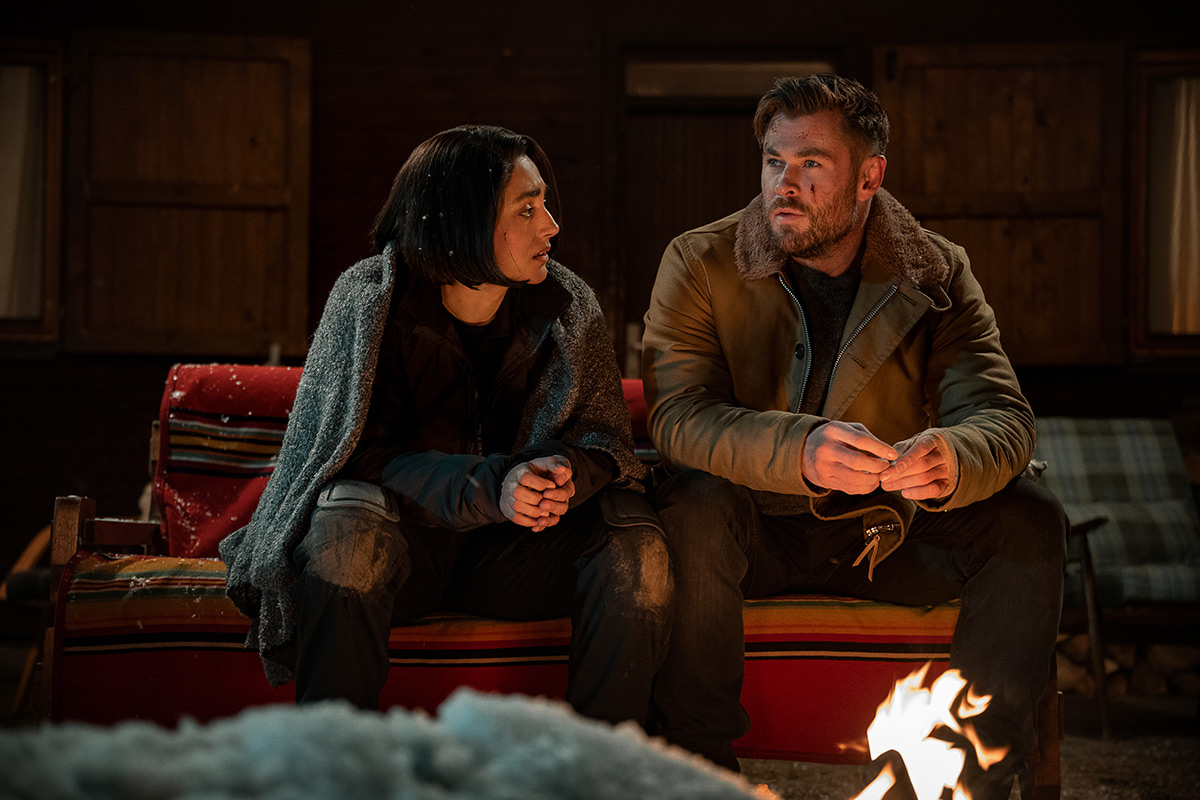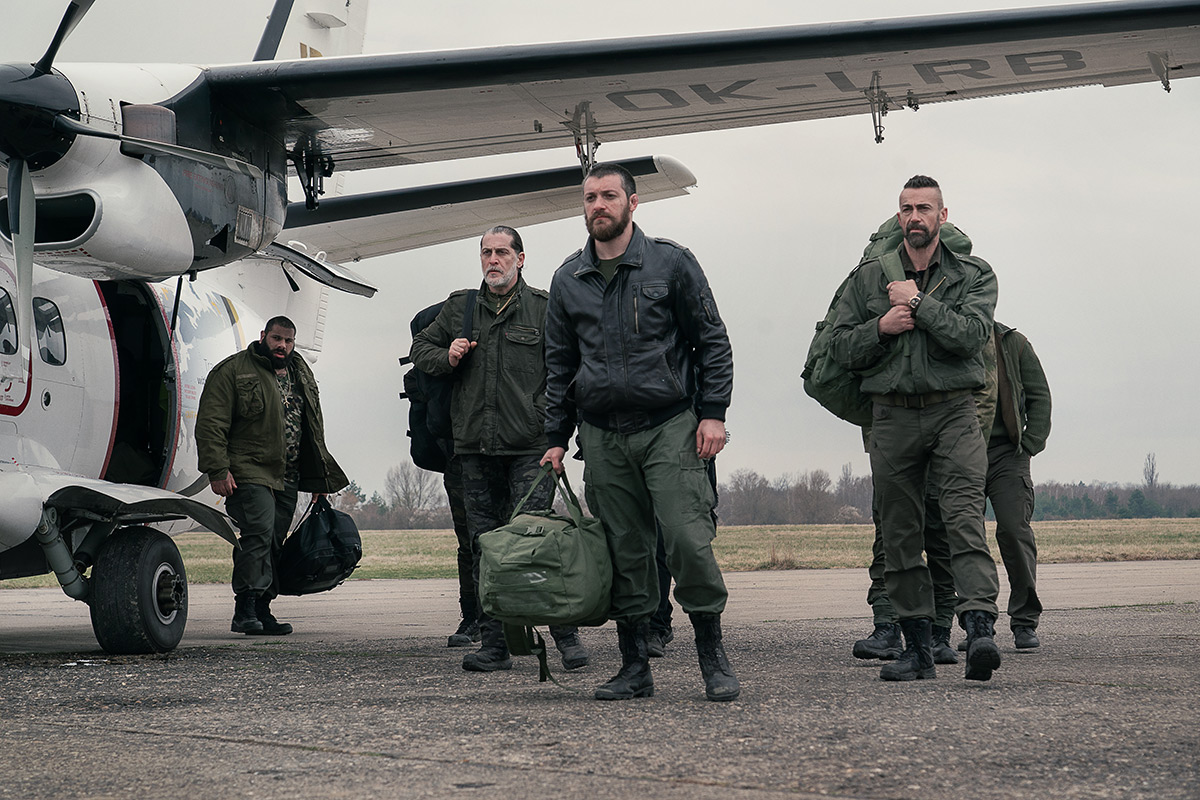 You can check out the full trailer above. Extraction 2 premieres on Netflix on June 16th.
Photos courtesy of Netflix
Check Out The Explosive Trailer For 'Fast X'
Zander Chance is a technology nut who is always first in line to try out the latest tech gadgets. He also has been an active affiliate marketer for the past 15 years, and he writes about his adventures in that on his blog.
After 5 Badass Seasons, Cobra Kai Season 6 Will Be The Final Showdown
Manifest Season 4 Part 1 Premieres On Netflix This November
The Cobra Kai Season 5 Trailer Is Here, And It Looks Freaking Sweet!
Netflix Releases Trailer For 'How To Build A Sex Room'
Movie Review: Spiderhead (Netflix)
Netflix Might Offer Ad-Supported Streaming Tier By The End Of 2022
Your email address will not be published. Required fields are marked *
Notify me of followup comments via e-mail.
Copyright © 2021 Guys Gab. All Rights Reserved.