Asics had a pretty big promotional campaign to launch these shoes – they'll have been all over your Instagram feed for the past couple of months – and when you compare them to the previous version – the Asics Gel Nimbus 25 – you can see why. They're a very different shoe to the predecessor. A lot of work has gone into overhauling the running shoe which they've boldly claimed to be their 'most comfortable running shoe yet' and they wanted to show it off.
But did it result in a shoe that runners (and by which I mean me – because I can only speak from my perspective) want to run in. I took them for a spin to find out. But first, here are the ket stats…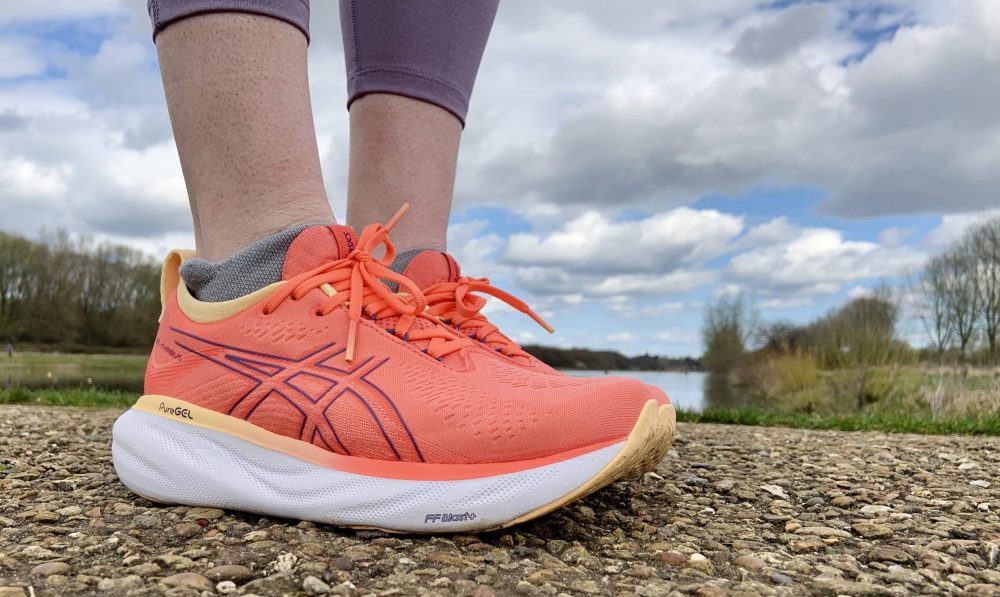 Price: £175
Weight: 255g
Sizes: 3-11
Drop: 8mm
These are a shoe for neutral road runners. They're a maximum cushioned shoe for those who like a soft landing. They would suit beginner runners just starting out as a solo shoe or more experienced runners would use them as an everyday running shoe for easy paced running.
I found the shoe to be true to size in my UK size 6. There is a good amount of wiggle-room in the tor box – not so much that my toes shift around but not so little that they feel cramped.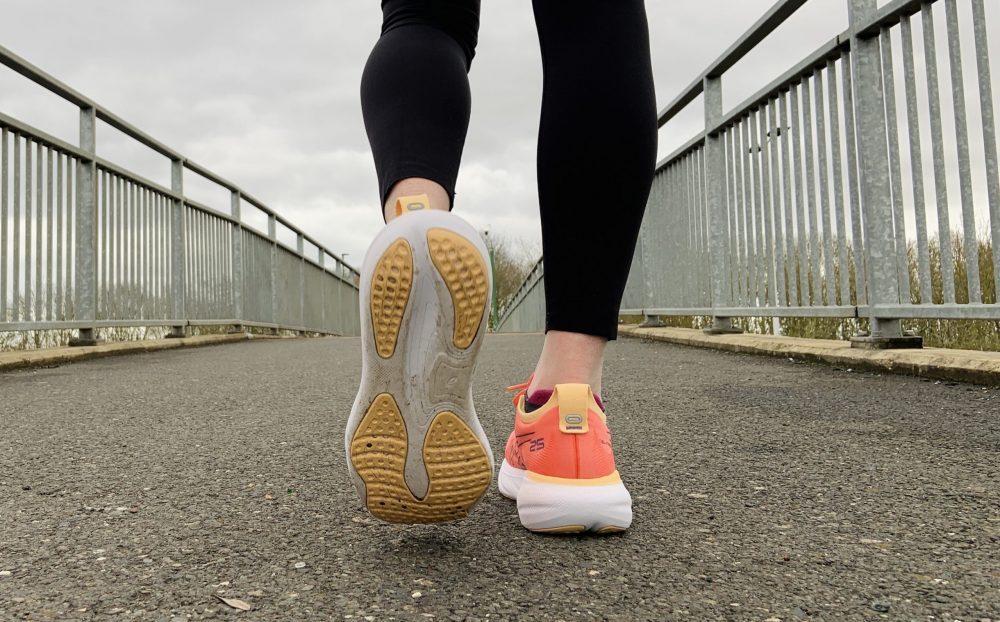 Asics billed this shoe as its most comfortable yet. I haven't run in the whole Asics range to back up that claim but it's a very comfortable shoe from the moment you put it on. The upper is supportive around the heel and ankle, but stretchy around the toe box. The cushioning on the sole is evident straight away and you can't wait to get going and run in them.
I've worn these on four easy runs now. The first run was an easy 5k to the garden centre and back to buy some bulbs. My legs were pretty heavy still from a fast parkrun a few weeks back and these seemed like the perfect choice. I was right.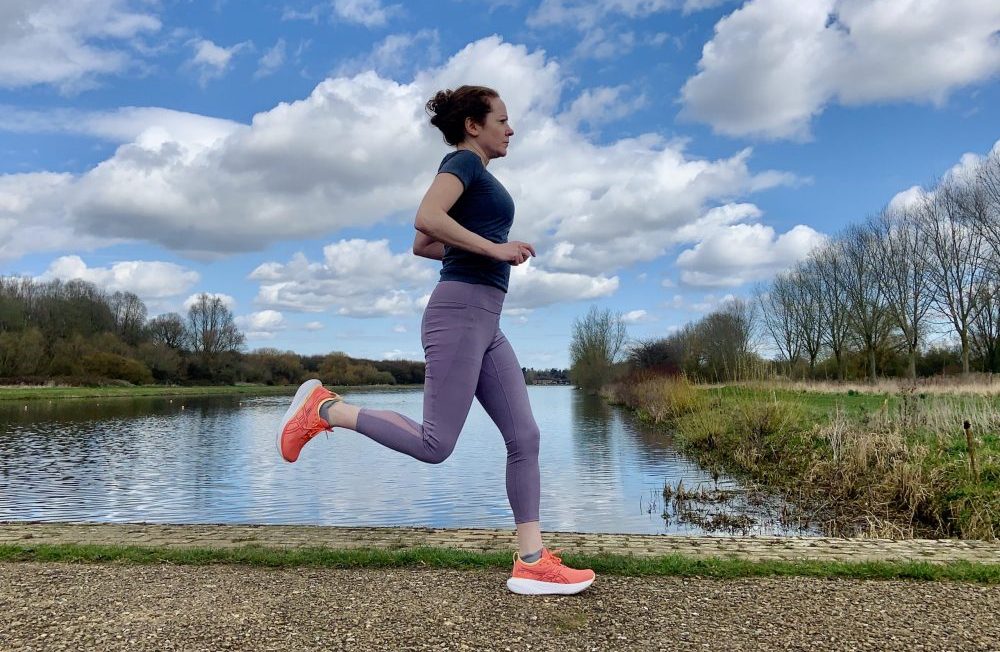 First off let's address the size – they are a lot of shoe. Asics have added 20% more foam underfoot and the sole looks more akin to something you'd see in the Hoka line-up. But, as we know, big soles don't always equate with soft, cushioned rides so I was apprehensive when I first put them on. I didn't need to be.
The combination of Asics' FF BLAST™ PLUS cushioning and its new PureGEL™ technology is a real treat to pull on. It's a soft landing but not one that you're sinking into and feeling like you're running on sand. There was a good balance of cushioning and responsivness.
The shoe comes in at 255g (just a few grams more than Hoka Bondai 8) and doesn't feel heavy.
My next run in them was 4 miles on a wet day. The grip is good and I felt secure on corners. The upper of the shoe is as comfortable as the sole with no seams or edges rubbing anywhere.
This is definitely a running shoe for runners who like a lot of shoe both around and under their foot. Luckily I fall into that category and they're definitely a shoe I'll be reaching for on easy runs and recovery runs.
Pros
Cons
The Asics Gel Nimbus 25 are available on SportsShoes.com.
Email: hello@lazygirlrunning.com
LAZY GIRL RUNNING IS A REGISTERED TRADEMARK.
This page may contain affiliate links which will earn me a small commission on brands that I trust and love.