Luke Cuenco   04.06.23

Spring is here and that means everyone is starting to dust off their camping gear and equipment. This includes me. Now, anytime I go camping have a few things that I almost never leave the house without when I go camping or enjoy a weekend at the lake and the most important of those things is good food. Powered coolers have been all the rage lately for those who like to have the latest and greatest when it comes to gear. Interested in the concept myself, I was able to get a hold of a Dometic CFX3 45 powered cooler. This handy cooler uses 12-volt power combined with its insulated design to not only keep your food and drinks cooled but can do it down to a very precise temperature range as well. Today we'll explore the CFX3 45 cooler, its features, and some of my experiences with it so far. Without spoiling things, if you're interested to see how durable these things are, don't skip to the end!
More Gear Reviews @ OutdoorHub:
The Dometic CFX3 45 Cooler is part of a larger family of coolers in the CFX3 lineup. The 45 designation simply refers to the specific model and in this case, the model number doesn't exactly line up with its 46 Liter capacity. The cooler like other CFX3 coolers features Dometic's VMSO3 compressor cooling technology – what makes this compressor technology so special? Normally refrigeration compressors consume quite a bit of power, the VMSO3 compressor features a variable speed design and is paired with an optimized software package contained within the CFX3 for more efficient cooling, and to reduce the overall power consumption.
The cooler features a very tough exterior shell which makes it quite heavy compared to a traditional cooler. Even some of the beefier Yeti hard coolers in this capacity range only weigh in at half that of the Dometic CFX3 45. To allow the cooler to not only support its own weight but allow for the additional weight of provisions, the CFX3 line of coolers all feature heavy-duty aluminum alloy handles that auto retract to help protect the shell along with the cooler's fender frame edges.  This 46-liter capacity gives the Dometic CFX3 45 the ability to host up to 67 12oz drink cans. Despite the lateral dimensions being fairly short, the height of the cooler is deceptively capable of holding a lot of provisions including fresh goods with its variable temperature settings.
Powered coolers are great and all but most of you truck or RV campers are probably asking yourself how much of your vehicle's battery it will eat.  The CFX3 45 consumes less power than a 60W lightbulb but also features a 3-stage dynamic battery protection system that simultaneously allows a deep draw on dual batteries, and also prevents dead car batteries. In a pinch, the cooler comes with a DC 12/24V power cable which means you can run the cooler off of a portable solar array should you want to take the cooler away from your truck but keep things cooler for longer. All of these performance features can be accessed via the optional smartphone app which allows you to control the temperature via a Wifi or Bluetooth connection.
After unpacking the Dometic CFX3 45 from its box I grabbed the 120-volt adapter to plug it into the wall. After setting the temperature to 32 degrees I ran it through several cycles of being on and off to test how well the cooler was holding its temperature. Without many items inside the cooler, the temperature bled off pretty quickly and was back to about room temperature within a day. Thankfully the cooler's powered nature allows cooling to take place rapidly, so if you accidentally bump a cable loose or need to take the cooler from inside the house to your vehicle to be powered, you won't have to worry about the cooler taking a long time to return to its set temperature.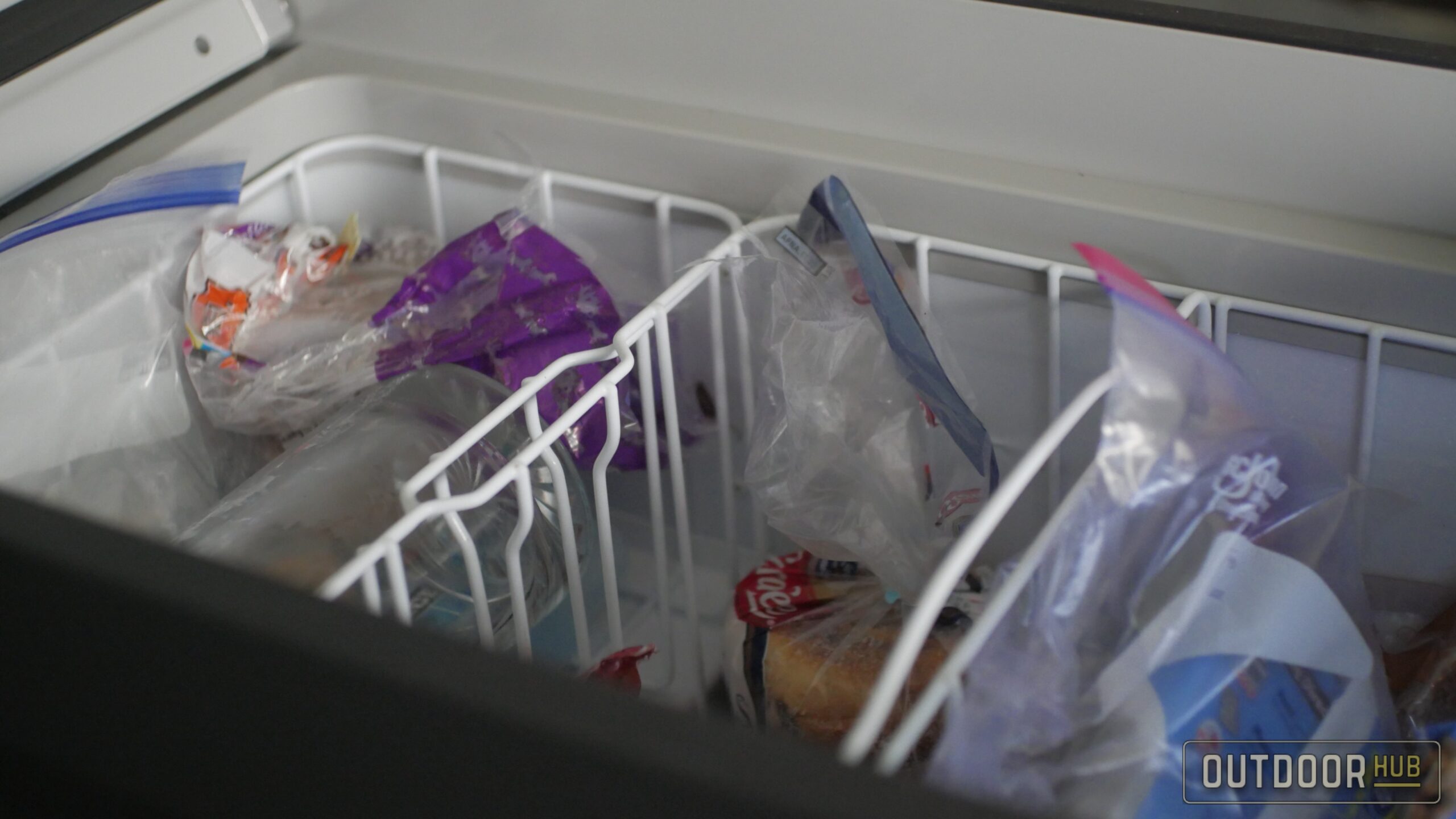 The cooler is capable of freezing down to -7° F so be careful with your temperature settings as you could potentially burst soda cans or water bottles if you're not careful. I did find that the onboard thermostat was calibrated correctly – at least with my own thermostat I set inside of the cooler to measure the temperature drop while the cooler was off. All-in-all the cooling capabilities and temperature retention of this particular cooler are quite good when the cooler is packed correctly and you've made certain the sealing gasket around the cooler's clamshell lid has been secured.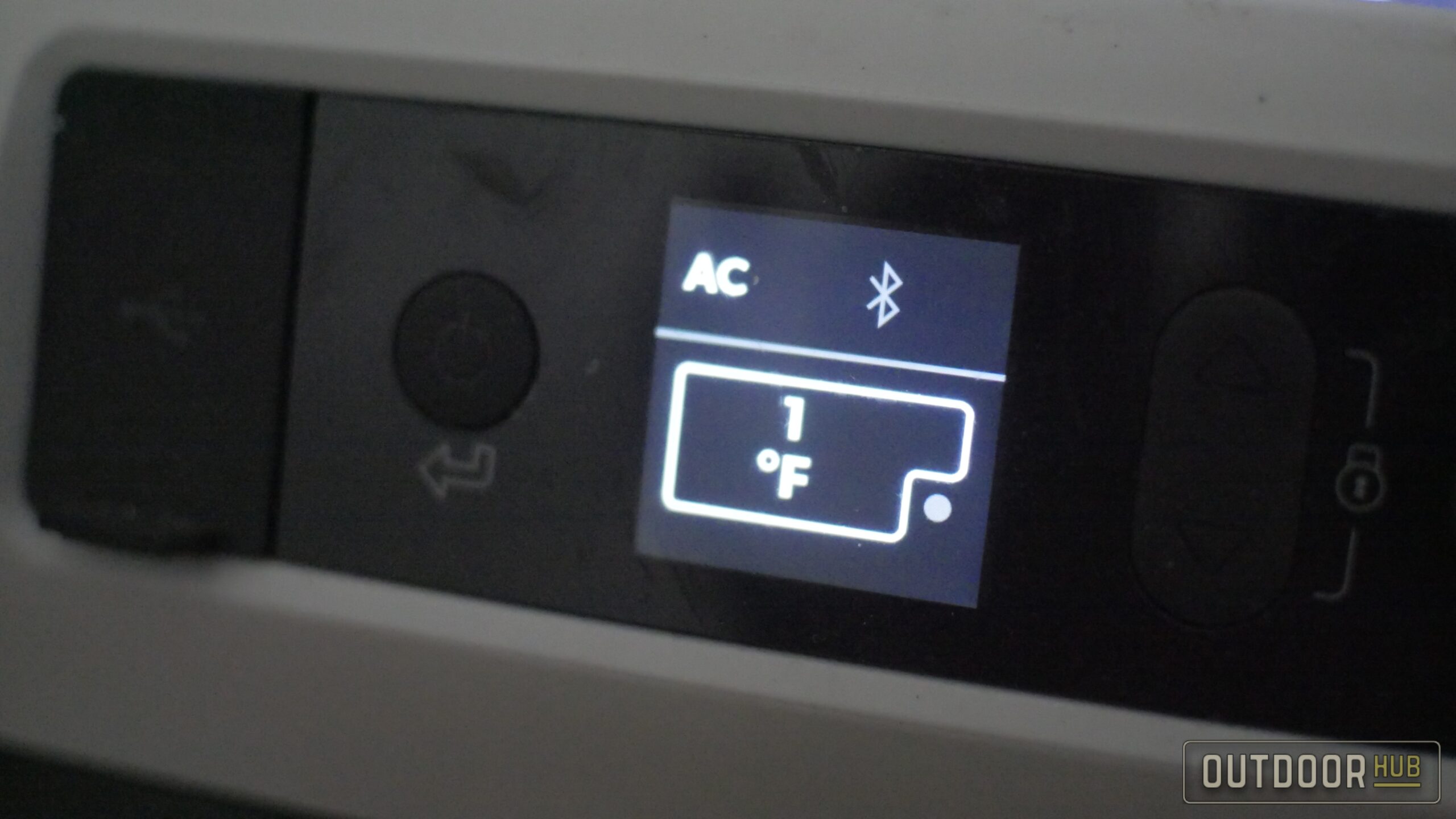 On the road, the Dometic CFX3 45 also does quite well. During a recent cross-country trip from Tennessee back home to the Pacific Northwest, I used the Dometic CFX3 to store some food for the road so I wouldn't have to make as many stops. Since I was going to be driving a majority of the time and it was the middle of winter, I figured I'd be able to keep the food cold during the day using the DC adapter, and then just leaving the cooler in the truck overnight relying on both the cold winter temperatures and the inherent insulating capabilities of the domestic to keep the food at a reasonable temperature – this worked out perfectly. I wouldn't strictly recommend this if you're planning on leaving the cooler outside as the ventilation ports for the compressor leave critical systems exposed to rain, dust, dirt, mud, and much more which could shorten the life of your very expensive cooler.
However, this is not to say that the CFX3 45 is a glass cooling cannon – it's actually quite tough. You see, on that very same trip cross country I also had a pretty significant car accident in which my truck rolled 4 times across the frozen wasteland that is Wyoming. While my truck and trailer were doing their best Blue Angels impression through the bright blue Wyoming Sky, the Dometic cooler that was storing all of my road snacks was getting smashed around in the back seat of my truck. Upon recovering the truck and dropping it off at the tow truck yard, I was able to unload my possessions from the truck which included the now scuffed-up and dented Dometic cooler.
I for sure thought the cooler was dead. A day later I brought the cooler to an outlet where I was going to unload all of the food and was surprised to see that not only did the cooler power on, the thermostat started dropping in temperature after a few short minutes meaning that ll of the internal components had survived the crash! For a non-powered tough heavy cooler, this wouldn't come as a surprise but my initial assumption about these powered coolers from Dometic is that they were more geared towards what I call "glampers," basically people who go camping without camping and bring a bunch of fancy creature comforts with them so that they've effectively brought their living room with them. However, to the contrary, I have to say I'm quite impressed with just how durable this aluminum-clad cooler has been and continues to be.
Since that accident, I've actually been using the Dometic CFX3 45 quite a bit – every day in fact. Even in its banged-up condition, I leave the cooler permanently plugged in to serve as a miniature deep freeze for storing frozen items. In the handful of times, I've managed to trip a breaker or lose power the cooler hasn't shown any signs of giving up working, and I've even taken it with me on a couple of trips out camping and it has continued to serve me well as either a makeshift freezer or a weekend getaway cooler that doesn't necessarily need ice to keep my food cold (although you can use the Dometic as a regular ice-cooled cooler).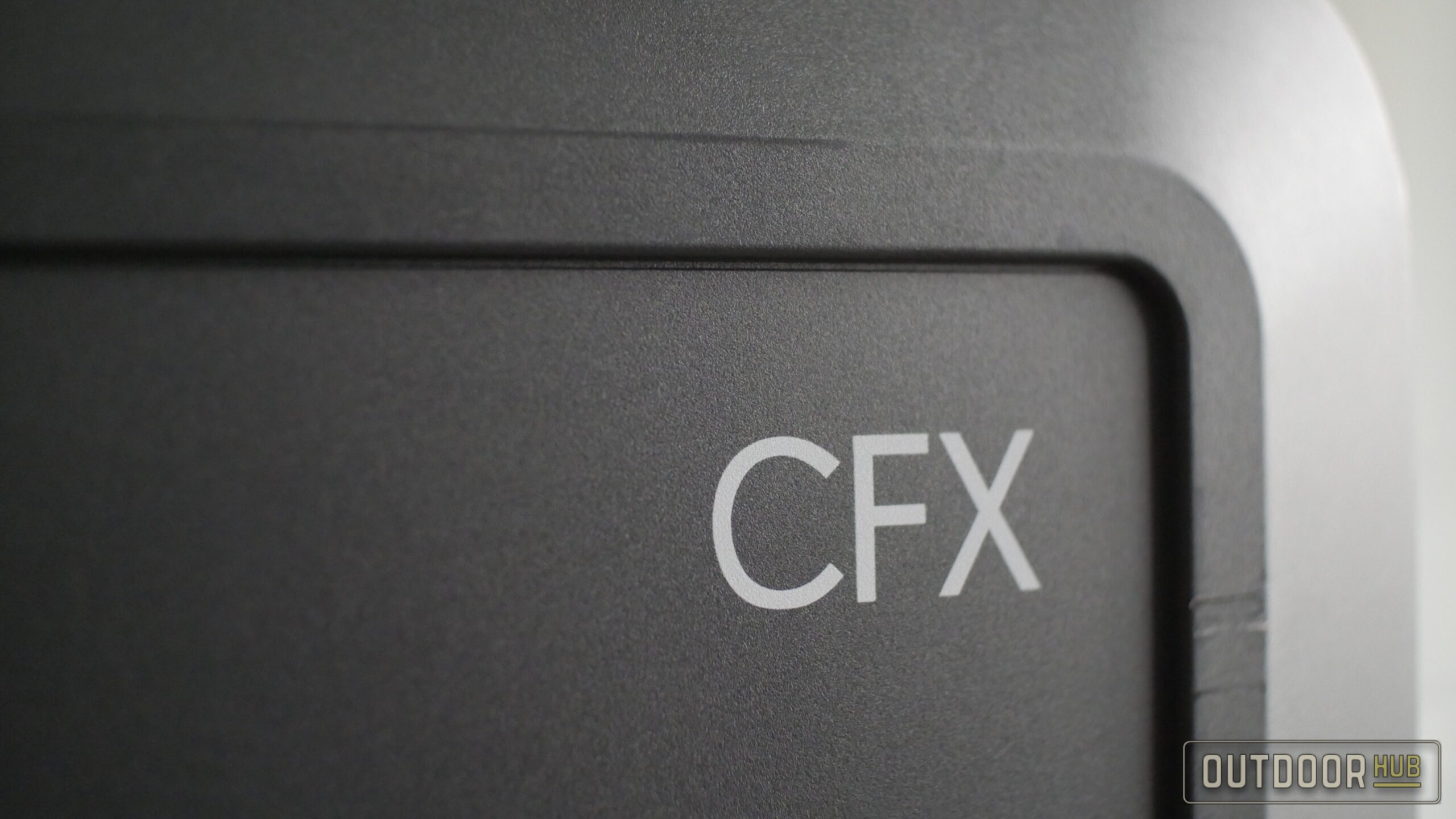 This leaves us with my least and probably biggest negative about the Dometic CFX3 45 and by extension, all of Dometic's CFX3 coolers. At an MSRP of $950.99, the CFX3 is silly expensive putting it at about the same cost as a modern full-size refrigerator. I wouldn't recommend this type of cooler to the hardcore "rough" camper as both the expense and complexity make it too much of a hassle to deal with. However if you are a fan of truck camping, have an RV, or even a boat with a 12v DC power outlet, this thing is not only tough enough to handle a bit of vehicular abuse, it's also a great way to keep stuff cold without the extra hassle of having to top it up with ice leaving your goods eventually waterlogged.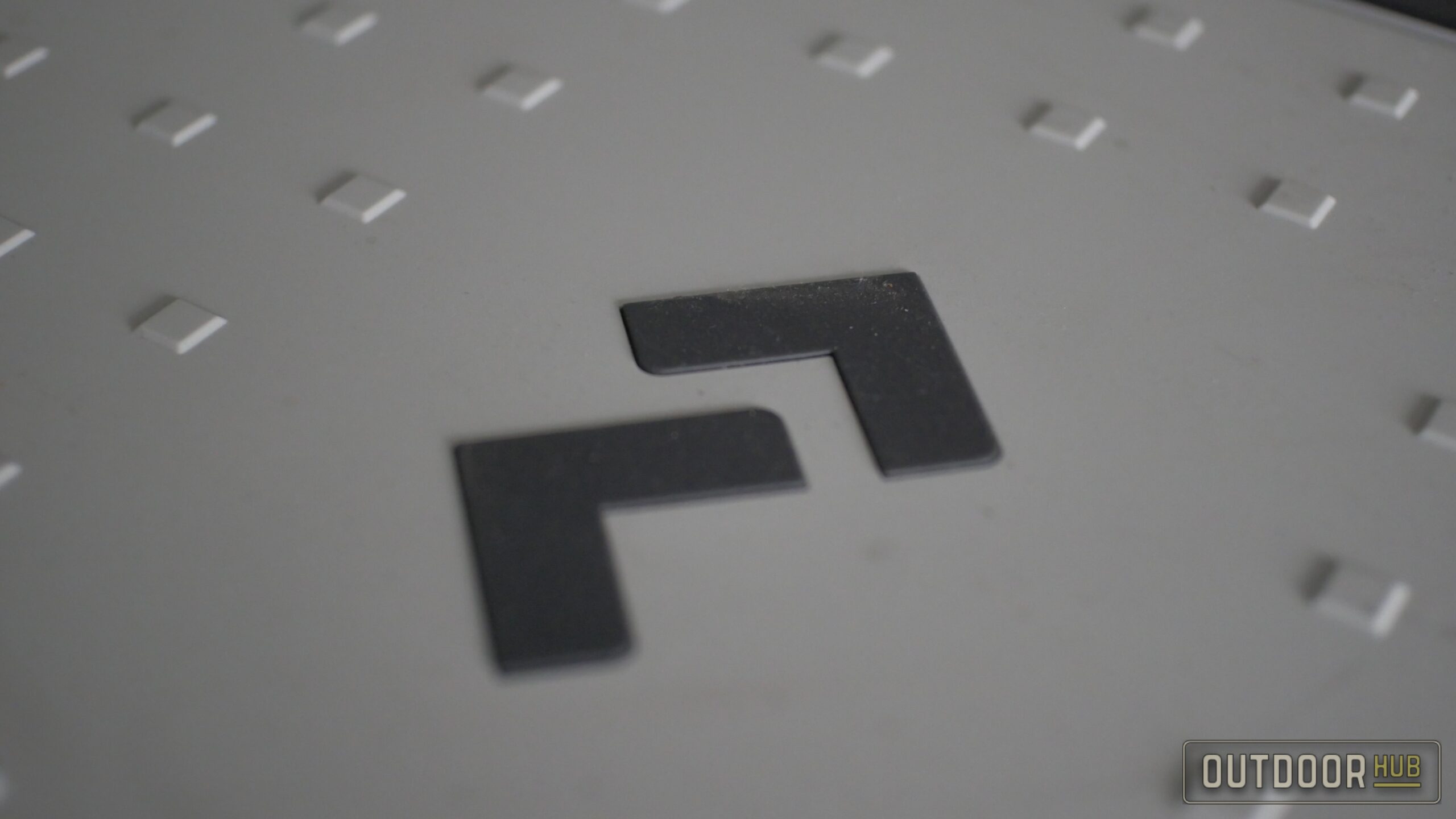 A couple of other cool uses I could imagine for this cooler which I'd love to try out down the road including using it at an unpowered cabin combined with a small solar array. That is sadly one feature I was unable to try out myself and I think the low power consumption of Dometic's VMSO3 compressor is what really upgrades it from a simple novelty to a truly useful off-grid cooling device. As always we'd like to hear your thoughts on this particular cooler. Let us know if you've had any experience with Dometic's CFX3 series and what you think of them! Also a big thanks to Dometic for facilitating this review opportunity!
Luke is currently a full-time writer for TheFirearmBlog.com, OvertDefense.com, AllOutdoor.com, and of course, OutdoorHub.com. Luke is a competitive shooter, firearms enthusiast, reloader, outdoorsman, and generally takes an interest in anything that has to do with the great outdoors.
Luke is also a private certified pilot and is currently pursuing his commercial pilot's license in the hopes of becoming a professional pilot. Some of Luke's other interests include anything to do with aviation, aerospace and military technology, and American Conservancy efforts.
Instagram: @ballisticaviation
YouTube: https://www.youtube.com/c/BallisticAviation
thefirearmblog.com/blog/author/luke-c/
overtdefense.com/author/luke-c/
alloutdoor.com/author/lukec/
Get the latest Offers, Outdoor News, Stories, and Reviews delivered to your inbox.
Follow Outdoorhub
OutdoorHub //
TheFirearmBlog //
AllOutdoor //
ActionHub //
AgDaily
© OutdoorHub • All Rights Reserved • Carbon Media Group Outdoors