These Oven Baked Crispy Tofu Nuggets are so super yummy and versatile, too! You'll want to stuff them in a wrap or sandwich, pile them on top of your favorite salad, make them the star of your next Buddha bowl, or just plain pop 'em like popcorn, with your favorite dipping sauce!
It's no secret that I'm a big fan of tofu… heck, it was one of the things that I missed the most while in Costa Rica, and definitely one of those things that I will have to find a way to get my hands on if I ever go and live there full time!
If you, however, are not that big a fan but still would like to find a way to include it in your diet, well, this recipe is just the thing for you. Indeed, these Crispy Tofu Nuggets are super delicious and very reminiscent of chicken nuggets. Their tasty, "meaty" interior is firm and chewy while their light breading gives the nuggets a nice little crunch that'll keep you coming back for more!
You can totally eat those as is, much like you would "popcorn chicken", with your favorite dipping sauce. But they are also fantastic as part of a wrap or sandwich, as a salad topper, or piled generously over your favorite Buddha bowl!
Also too, those nuggets reheat super well in a skillet with a little bit of oil, over medium-high heat; in fact, they get even crunchier once reheated like this! So don't hesitate to make a double batch and save some for later…  
For this recipe, I strongly recommend that you press your tofu, to remove as much excess moisture as possible from it, which will help tremendously in making your nuggets that much crispier.
With that in mind, your first course of action should be to drain and press your block of extra-firm tofu for about 1 hour.
If you didn't own a tofu press, don't go running to the store just to get one… You can very quickly set up a little rig that'll work just as good. Grab a cooling rack and place it over a container of some kind, to collect all the liquids that'll drip. I chose to use a glass loaf pan, but practically any container will do!
Next, place your block of tofu onto that cooling rack and then place a small plate or other flat object right over that block of tofu… 
Finally, place a heavy object, such as a large book or a cast iron skillet, over that plate or flat object. Now simply put that entire rig aside and let your tofu slowly drip away for about an hour. 
When your tofu is done dripping, preheat your oven to 400°F and line a baking sheet with parchment paper.
Then, in a large bowl, break the tofu into bite size pieces using your fingers; no need for the pieces to be all the same size. Irregular is good, here; this way you get a variety of textures: the smaller pieces will get much crunchier while the larger nuggets will retain more of a tender bite to them.
Add the extra-virgin olive oil, apple cider vinegar, tamari sauce and maple syrup and stir delicately until all the pieces of tofu are well coated and all the liquid has been absorbed by the tofu.
In a separate bowl, combine the ingredients for the breading and mix until well combined, then throw that right into the bowl with the chunks of tofu.
Stir delicately with your fingers or a large spoon, until all the pieces are well and evenly coated.
Spread the pieces evenly across the prepared baking sheet, making sure to leave ample room for air to circulate around the nuggets. Bake for 20 to 25 minutes, or until the nuggets are deliciously golden brown and appear crispy on the exterior.
Remove the pan from the oven and allow the tofu nuggets to cool for about 5 minutes; this will help make them firmer and crispier!
And voilà, you're all done! You should now serve your nuggets without further delay…
Like I said, those nuggets are delicious just as is, served with your favorite dipping sauce — plain ol' Frank's in my case — but they would be stunning stuffed in a sandwich or wrap, piled over your favorite salad, as part of a megalicious Buddha bowl!
If you've tried this recipe, please take a minute to rate the recipe and let me know how things went for you in the comments below. It's always such a pleasure to hear from you!
You can also FOLLOW ME on PINTEREST, FACEBOOK, INSTAGRAM and TWITTER for more delicious, healthy recipes!
posted by Sonia! The Healthy Foodie on May 10, 2020
2 Comments / Leave a Comment »
Subscribe to receive new posts via email.
Your email address will not be published. Required fields are marked *
I am an ardent huge tofu-lover, and this one looks amazingly crisp and mouthwatering😋! Big thanks for this recipe👍. Sonia, you have used olive oil for the marination, but I would love to replace it with clarified butter. I always prefer ghee oil for high-heat cooking due to its high burning point. Clarified butter will surely boost the flavor of the dish as well.
OMG! Best flavor & texture ever, made them to travel on my flight, but I don't think they'll last long.  I pressed the extra-firm tofu for about 3 hours.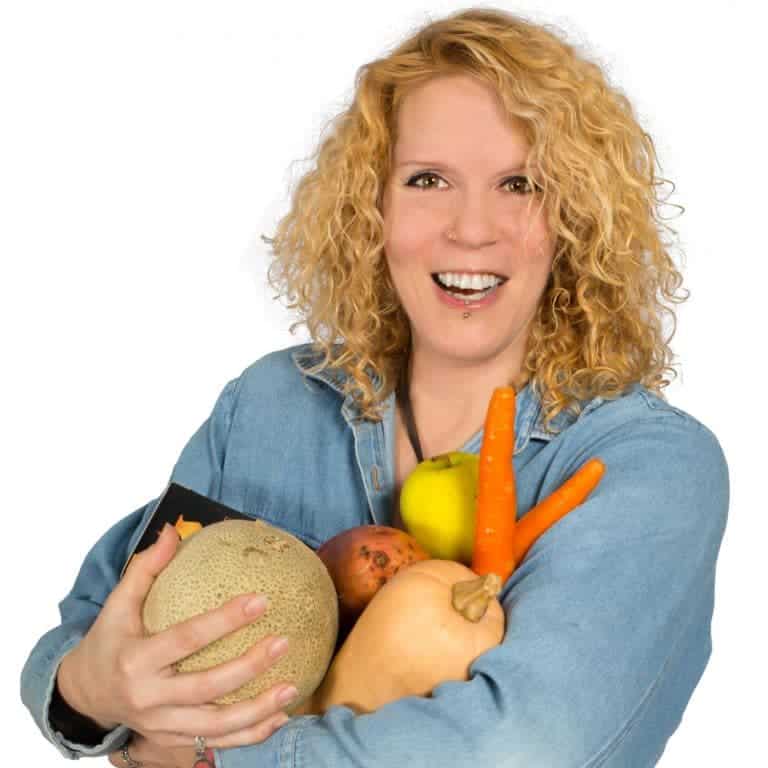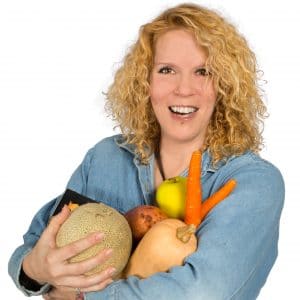 Hey! I'm Sonia, a former overweight who used to drink and smoke way too much and really didn't eat all that well… Then one day, I decided to quit all that and turn my life around.
In an effort to find my own healthy balance, I experimented with all kinds of diets. For years, paleo has been my thing but I've recently switched to a vegan lifestyle for ethical and environmental reasons.
The recipes on here are a reflection of this quest: you will find a bit of everything!
Go ahead and flip through the pages of what I like to call my culinary diary. Who knows, you may find a recipe or two that will inspire you…
Subscribe to receive new posts via email.
©2023 The Healthy Foodie Design by Purr.