An eclectic journey through the Travel Miles/Points blogosphere
Another TBB post featuring the most eclectic links around the web such as the Silicon Valley Bank collapse, bank runs in the social media era, FDIC coverage, the hot US labor market, it is the last week for 90k Chase Ink cards, Signature Bank also went under, how you must be resilient in always occurring panics messing with your head, cyber crime gang was busted in Europe, a Ukrainian hero, Kyrie Irving is weird, the latest on the lab leak theory, amazing video from Socotra island and the latest in this bubbly miles and points world, see you Friday!
TBB Blog Mission: To Educate. Entertain. Inspire. In That Order!
You like my blog? Send a link to someone please!
This blog publishes every Friday and some Tuesdays.
Welcome to all new blog readers from George, your diligent curator of the BEST web content I find and share with you. No ads, no clickbait.
I added a new section about Silicon Valley Bank and bank runs and stuff like that which will dominate today's post. As I am trying to make each post smaller…material in other sections will be reduced. Hopefully by Friday everyone will not be talking about bank runs and FDIC coverage limits etc…
I have seen some crazy shit in my career…and it never ceases to amaze me how crazy it can get sometimes. Of course, no expert had predicted this and, you know, there is always Jim Cramer lol.
Silicon Valley Bank's collapse was a bank run for the ages. Which now basically happens on Twitter as people withdraw billions in a few seconds on their phones. Fueled by way too many assholes and charlatans with ulterior motives online, I guess, we just witnessed the first bank run in the social media era. Anyway, FDIC takes over failing banks on Friday after they close their doors for the weekend. This takeover happened on a work day which was by itself extremely unusual. It was a very busy weekend with many on edge and it did bring up the feel of those awful days back in 2008 and 2009 during the Great Financial Crisis for sure. I felt calm because…I trust Janet Yellen to do the right thing. Which is to stop this cascading bank run mode. And I think the Feds did it. I guess we'll see how it all develops from here. Expect the unexpected always in the short term!
But first: Timeline: The Shocking Collapse of Silicon Valley Bank.
If you just wanted an explanation in a short video, here it is: SVB Is Bankrupt – What Really Happened?
And this is the Joint Statement by Treasury, Federal Reserve and FDIC. Look, when these things happen, not everyone will be pleased and there will be legitimate and valid complaints! I made a joke on Twitter that the "Too Big Too Fail" mantra is now the "Too Big/Medium/Small" to fail. Yes, we are seeing more bailouts and, I think, the bailouts are getting better executed…I know, I know but hear me out. At least this time around executive management is removed and shareholders and most unsecured bondholders are wiped out (I guess we will find out what "most" mean in the coming weeks…and we won't like it when the ugly truth is revealed how some got preferential treatment!). I also think there will be a buyer soon just as it happened in England when HSBC bought the British arm of Silicon Valley Bank for the symbolic price of 1 pound! The key outcome of this action was that all depositors got access to ALL of their money as of Monday morning. In a way, the $250,000 FDIC coverage limit is essentially blown away. And taxpayers are not paying for it….Of course, banks will most likely pass down the costs to their customers but saying that out loud is probably not very kosher right now.
Of course more will be coming out over the coming weeks about this debacle. It appears this bank failed in risk management 101. And it also failed in communicating/messaging as well. Or maybe assholes like Peter Thiel who I believe has a huge blame in causing this panic after he told everyone to get their money out of the bank. I hope he is investigated thoroughly. A few other thoughts about this bank: I guess when you develop a niche (startups, tech industry, founders, etc.) you can do really well…until they all want their money at the same time. Maybe diversifying client base is the safest route in the bank business? Talk about a weird bank, it only had 16 physical branches!
As I have said before, the pandemic changed everything. Including this bank getting pummeled with money from all these tech companies everyone was giving them for free basically. And it is not like they went out and did crazy stuff with it, they bought US government bonds. But the fatal mistake was to buy lots of longer term bonds that lost value when the Fed started raising rates in 2022 and has not stopped since…all this amidst a huge downturn in the tech industry. Anyway, it is still a mystery why risk management failed so miserably here…all for them to reach to earn less than 50 basis points with the higher long term bond yields! Also, you will stop seeing banks come out and say "due to issues we are raising capital by selling stock" anymore, sad!
On the subject of bank runs in the social media age, here is a good post: Bank Runs, Now & Then. I really loved this gem:
If everyone with a Planet Fitness membership showed up at the gym at the exact same time there would be chaos at the squat racks. It would be impossible for anyone to work out and the gym model wouldn't work.
and this:
Booms, busts and bank runs will always occur because people are people.
So, you are most likely thinking about your cash these days and how FDIC protects you. You can play with this calculator in the FDIC website and you can model what you get by having differently titled accounts. Have fun!
Again, no experts can accurately predict such market moving events. They come with the main meal, they are expected and it is the price we all pay to enjoy higher long term returns! Wall Street has an amazing ability to scare the crap out of you and make you part with your shares. You need to have a very strong head to resist these attacks. Or a great financial advisor if you need help. My point is that it is very hard to stick with a long term investing plan and you will be repeatedly tested. Not many can resist doing something with their money! It is, well, personal. I guess it is like dieting, all of us would be good looking eating healthy and exercising regularly. If it was that easy everyone would be rich too! Ok, long intro, I just wanted to drop this link here with a video on the Vanguard website showing how $10,000 invested in the market back on January 1992 would have performed over the years:
Let's get back to this rocking economy (for the most part…still…even with persisting inflation in the land of higher interest rates)…and this job market on steroids! The State of the U.S. Labor Market.
Oh wait, there was another bank that failed last Sunday too! Regulators shut down crypto-friendly Signature Bank. Why is the price of bitcoin holding up when more banks serving the crypto industry are getting taken out is one of those things I just don't try to understand…
Ok, I could not resist this one you guys: Elon Musk Is Spiraling. One Elon is a visionary; the other is a troll. The more he tweets, the harder it gets to tell them apart.
When he acquired Twitter, he articulated a vision for making the social network a platform for free speech. But in practice, the self-described Chief Twit had gotten dragged into—and has now articulated—the thing that many people understand to be true about Twitter, and social media at large: that, far from providing a space for full human expression, it can make you a worse version of yourself, bringing out your most dreadful impulses.
I absolutely love it when scammers get busted! European police, FBI bust international cybercrime gang.
This Ukrainian soldier was brutally executed in bold blood after he was captured. His last words: Slava Ukraini!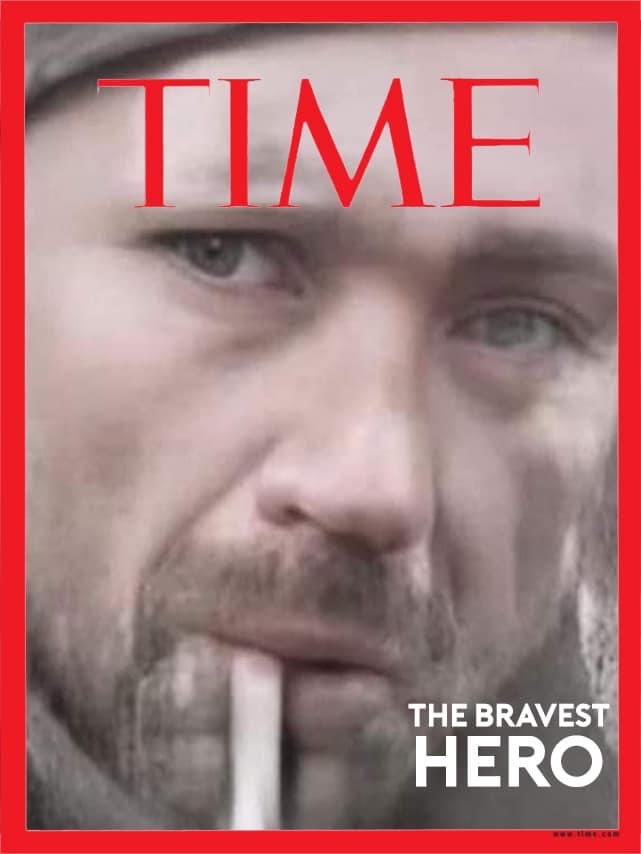 I can not believe the NBA Dallas Mavericks traded for this guy smh. What was Kyrie Irving Thinking? After he blew up the NBA Lebron led Cleveland Cavaliers, stinking up the joint in Boston and then refusing to get vaccinated and…missing all home games in Brooklyn wtf! Anyway, after you read this, you will realize this guy's head is just not straight…Anyway, article goes back to his childhood and family history and I learned a lot.
If Irving is a once-in-a-generation talent on the court, he's also deeply of his generation off it — fed by algorithms, drawn to conspiracy, distrustful of a machine even as it makes him rich, more alienated than ever. Irving arrived in Brooklyn considered one of the most enigmatic figures in the NBA, with a mind so internet-pilled and recondite as to be unclassifiable. But he left as a familiar archetype: the loner, the dot-connecting freethinker, clicking around the internet. The kind of person who feels most comfortable when he's talking to strangers online.
Can we put this issue behind us? Probably not. But here we go: What does the science say about the origin of the SARS-CoV-2 pandemic? Point of the article is this:
But at the end of the day, the origin of the pandemic is also a scientific question. Virologists who study pandemic origins are much less divided than the U.S. intelligence community. They say there is "very convincing" data and "overwhelming evidence" pointing to an animal origin.
And as long as we do not have full and complete access by China…the question will always remain…to serve some political interests. And so on…
Amazing video about this island so few visit! Socotra, Yemen.
I am kind of surprised Hilton opened a Tru property in Traverse City, Michigan! This brands caters to younger hipster travelers. Let me know how you like it if you stay here, thanks.
A section where I go on and on about some stuff that happens in my life and anything else that just does not fit in another section above.
I am running the CF Rock Half Marathon this Sunday. First time here. I had an aggressive goal to prepare for the Glass City Full Marathon in Toledo, Ohio in late April. But due to the recent sciatica issues flaring up again…I am not sure if I am going to go for it. It will be a game time decision I guess. Probably have a solid run. Or if not up for that too…just go for the lols. Encouraging sign that I may be back to normal was the fact I ran a total of 16 easy miles over the weekend.
Kottke has been around 25 years. I admire what he has done with his site. He spends full time on it and kindly asks for memberships and keeps it totally free, something I am committed to do here. And since I am not asking for memberships and still have no ads…I just kindly ask to use some of my credit card links to keep this "business venture" going. Maybe I add this "Buy Me a Coffee" thing and delete donations via Paypal…which have almost vanished.
If you had questions about the 90k Chase Ink cards, this is the post to learn all the answers: Ink Card FAQs: Here Is Everything You Need To Know To Get The Best Odds Ever Of Getting The Awesome Chase Ink Credit Cards Before It's Too Late! And please come back HERE to apply so this blog can score sale #4 this month (apparently sale #3 is in process), thank you! I do like the warning language in this post by the way, here it is:
It's important to note that the credit card points system is subsidized by the millions of Americans who fall into the trap of debt, buying things they can't afford, and paying huge amounts of interest to the banks. If you're susceptible to that behavior, then don't start in the first place. Pay for things in cash and be happy not being in debt. Any gain from the points system will be obliterated by interest payments. While Dave Ramsey may be correct that people don't become millionaires off airline miles, if you are disciplined you can enhance your life by traveling the world for free thanks to earning miles from very generous credit card promotions. And that's ignoring the countless times that credit cards have saved me personally tens of thousands of dollars over the years thanks to dispute resolution, fraud protection, extended warranty, return protection, purchase protection, rental car insurance, trip insurance, lost luggage insurance, bag delay insurance, etc, that you don't get when using cash or a debit card.
Warning ahead! Chase Sapphire Preferred, 90K Signup Bonus Coming Soon. This card is the hub and primary card in our household that has us swimming in the Chase Ultimate Rewards ecosystem for…years.
Apparently, Chase will match you to the 90k offer. So, if you have another Player in the household or a good friend…you can refer them, you enjoy a fat referral bonus (watch out for 1099s next year!) and then your Player 2 or friend can send a secure message to Chase kindly asking to get the 90k Signup bonus instead of the 75k generated from these referral offers. Not guaranteed Chase will give it to you but it looks good so far…Or help this blog by going for the 90k offers HERE (either under Category/Business or Card Issuer/Chase), thank you! Just one week left, don't overthink it. 90,000 points for a no annual fee card sells itself!
I haven't had time to book any Detroit Tigers tickets yet because I am too darn busy, hopefully I can jump on this deal with my Capital One Venture X points when more tickets become available: It's Back: Grab Lower-Level MLB Tickets for Just 5K Capital One Miles! I am still shocked Capital One is still offering a 75k Signup bonus for this card! Yes I have it and it is a keeper.
And there goes another devaluation: Brex Devalues Reward Points By 40% With No Notice. Strangely, it is connected to the Silicon Valley Bank collapse…
Some interesting ramblings from Miles Earn And Burn. We'll see if these happen:
HOT CREDIT CARD OFFERS: 90k CHASE Ink Cash & 90k CHASE Ink Unlimited (ENDS 3/21/2023), 75k Capital One Venture X, 100k CHASE Ink Business Preferred, 70k Bank of America Alaska Airlines Visa, 60k CHASE Sapphire Preferred, 45k Wyndham Rewards Earner Plus, 175k IHG Rewards Premier and many more, including many AmericanExpress cards, including Delta, Marriott and Hilton cards!  Please check out my Affiliate links. Terms apply to American Express benefits and offers. Visit americanexpress.com to learn more. If you do not see a credit card with my affiliate links, perhaps I could refer you?

This section is about my hobby addiction of collecting frequent flyer miles and hotel points since the early 1990's! SKIP if you are not into it!
As of today, I have burned 310,000 miles/points year to date in 2023 and have 4,294,692 miles/points in the bank. Some do drugs, I do miles lol!
Thanks to US banks, very lucrative travel rewards credit card offers come and go all the time. This section will act as a reference point on the best CURRENT offers. I will designate new material preceded by NEW.
The Beginner's Guide to Getting Started with Credit Cards, Points & Miles
BASICS: This travel hacking hobby is mostly about getting the fat Signup Bonus of travel rewards credit cards while of course NEVER EVER carrying a balance. Banks have a marketing budget and are willing to give us many THOUSANDS of miles/points to travel mostly for free hoping to hook us to charge 20%+ interest rates on our balances. The poor souls who fall for their marketing paying these ludicrous interest rates end up subsidizing us responsible consumers who enjoy taking advantage of, cough, such bank marketing budgets! Some of us have been doing this for thirty years creating amazing travel memories…Feel free to ask me questions or post them in the comments.
BASICS: Prefer credit cards from the proprietary points programs of banks, such as Chase Ultimate Rewards, American Express Membership Rewards, Citi ThankYou Network, Capital One Rewards Miles because they are a lot more flexible and are not devalued as frequently. Over pure airline and hotel travel rewards credit cards. Pure cash back credit cards may work for you best and they are getting more valuable as airline and hotel loyalty programs keep getting devalued. Sometimes, a pure no annual fee 2% cash back card works best for simplicity!
Master Guide to Credit Card Applications: All the Rules You Need to Know, Bank by Bank 
How to Sign up for Chase Ink Cards
The Chase 5/24 Rule: Everything You Need to Know
By far, the best BANG you can get these days! These two NO ANNUAL FEE Chase Business cards are now offering an amazing 90,000 Chase Ultimate Rewards Points, the Chase Ink Business Cash and the Chase Business Ink Unlimited! Bottom line, I think these are the BEST business travel rewards cards out there right now! The 90k Signup Bonus can be earned after $6k of spend on the cards in the first three months. I am not going to make a fool of myself with recurring "69 reasons I love these two cards", this is not a sales maximization blog ok? You can click to find out more about them and you can apply HERE to support this blog, thank you.
 Chase Ink Business Cash Card, Best Ever 90K Bonus Ending Soon
NEW: Ink Card FAQs: Here Is Everything You Need To Know To Get The Best Odds Ever Of Getting The Awesome Chase Ink Credit Cards Before It's Too Late!
The Capital One Venture X card offers a 75,000 point Signup Bonus after a minimum spend of $4k in the first three months. If you like simplicity and looking for one (premium) card, I highly recommend this card (and yes, I have it myself!). It has an annual fee of $395 but it comes with a VERY easy $300 statement credit for travel booked on its excellent travel portal, essentially turning it into a $95 annual fee card. But wait…there is more! On each card anniversary you earn 10,000 points essentially making it FREE! Every dollar of spend earns 2 points and flights booked on the travel portal earn 5 points per dollar. You get access to Capital One and Plaza Premium airport lounges and a Priority Pass Select lounge membership and, this is important, you can add FOUR authorized users FOR FREE who can also have their own Priority Pass Select airline lounge membership. You can transfer your Capital One points to up to 18 Transfer Partners. No foreign transaction fees. Free Hertz President's Circle rental car top elite status. Cell phone protection and PRIMARY rental car coverage. Awesome seats at baseball stadiums for just 5k points each. And lots more. Available with my Credit Card Links, thank you for your support!
NEW: The Best Ways to Use Capital One Venture Miles
7 Underrated Benefits of the Capital One Venture X Card
Chase IHG Rewards Premier Card 175,000 Points Signup Bonus. After only $3,000 in spend in the first three months. Not free, you gotta pay the annual fee of $99. Free night up to 40,000 points per night starting with the second year of holding the card. Automatic Platinum status (which is not a big deal) while you hold the card. Card earns 26x per dollar spent on IHG properties, 5x on travel/dining/gas and 3x everywhere else. Fourth reward night free on stays of 4 or more nights. Under Category/Hotels HERE, thank you.
70k Points Bonus for the Alaska Airlines Business Card that comes along with a Famous Companion Fare ticket. Yes it is available with my links and it supports this blog. But these two ways can earn the blog nothing but you get more and you should be aware of this because…it is the right thing to do: 1) If you login to your Alaska Airlines account and start the process to book a new flight you may be offered the same number of bonus miles AND a $100 statement credit and 2) This link alaskaair72k.com will give you 72,000 miles! (currently, link is not working, fyi).
Six new higher offers for the consumer and business Delta Gold, Platinum and Reserve cards. I do not recommend Delta Skymiles, especially with so many better and more flexible points choices out there. Unless you know what you are doing and you can swing more of them because they work for you. Or you can jump on the Delta Flash Sales right away…Available HERE.
Limited Time: Up to 100,000 bonus SkyMiles on Delta AmericanExpress Cards
Remember, you are NOT allowed to ever carry a credit card balance if you ever get a credit card here!
Let me leave you with this…
Thank you for reading my blog. If you enjoy it please pass it on to a family member or friend, thank you!
Some of the links are behind a paywall. You can try to read them using Archive.is.
TBB
travelbloggerbuzz@gmail.com
You can join 557 email subscribers to receive each blog post by entering your email address below and then clicking on Subscribe:
Opinions expressed here are author's alone, not those of any bank, credit card issuer, hotel, airline, or other entity. This content has not been reviewed, approved or otherwise endorsed by any of the entities included within the post.
Filed Under: TBB
DML says
Good morning!
That Forbes cover is for ages. That "inverse Jim Cramer ETF" is doing well. I thought in interesting that SVB had the same accounting failure — mark to make believe — as the last around of failures. Carrying bonds at cost on the books when interest rates rise because they will be carried to maturity? You had to think a little why the correlated values of mortgages would be a problem but interest rates and bond prices?
GeorgeTBB says
A lot of things will change because of this…we are just starting the process.
Buckle up.
What happens when Jim Cramer has a Buy rating on his own inverse ETF? Lol
Anonymous says
Brightens tne day when I check in on Tuesday and there's a TBB post!
GeorgeTBB says
Good…
Mine gets brightened up when there is a cc sale…Still waiting for sale #3 this month! With the mega 90k Ink offers going on…sad!
ABC says
In the future I suggest you do some background research around the people active in the origin of Covid "field". Reporters always reach out to scientists active on Twitter (because they get immediate replies!) and that's about 0.0001% of the scientific community. It's always Angela Rasmussen, Michael Worobey and Kristian G. Andersen (with major NIH funding and who by the way removed his Twitter account after the "Fauci" emails were released and he stated ""(potentially) look engineered" "). And they are hard core proponents of the animal spill over THEORY. They will never entertain any other thought. By now, there's an obious bias.
And yes, as their Science paper "The Huanan Seafood Wholesale Market in Wuhan was the early epicenter of the COVID-19 pandemic" says, the Seafood market was a major spreading event. Still it doesn't say HOW SARS-CoV-2 came to that market. Again, that was a pretty shitty paper since all it used was the limited WHO data (NO NEW DATA!)….. and I'll repeat this again and again, there's very limited data. And everyone is looking at the same data. If you don't collect enough data, you're pretty blind. As for virologists, how many of them were able to predict ANY of the strains (omicron etc) that have evolved over the last 2 years? No one. That should tell you how poorly we understand the genetic basis for the evolution of viruses (furin cleavage debate).
This book has another take on it "Viral: The Search for the Origin of COVID-19"
https://www.amazon.com/Viral-Search-COVID-19-Matt-Ridley/dp/006313912X
Again, by a scientist very active on Twitter, Alina Chan.
I think we may get somewhat close to answer when the Chinese communist party ends and we can go through their files. But again, they were "smart" to not collect or release much data. Similar to the old Nazi, Stasi and Soviet files. I will probably be dead by then.
GeorgeTBB says
Maybe the virus got to the Wuhan market in one of these animal transport thingies?
It's a novel virus…and I am not sure they could predict how it will evolve because…ummm….it's a novel virus?
You are right that we will not know 100% unless the people revolt in Chona AND we find some data that was hidden from us…which is definitively not going to happen in our lifetimes. But…things move so fast these days and who knows?
At this point I am sticking with my opinion and…judgement that it came from an animal…probably a bat.
So…nothing on SVB? Anyone?
Vicky says
As to SVB, in an ideal world Peter Thiel would be investigated and prosecuted for his role in creating the panic to withdraw funds. Personally I've not got the bandwidth to worry about such matters. I make sure my investments are under the FDIC level and given how freely information is available on insurable amounts I struggle to feel sorry for anyone who does not play within the rules.
GeorgeTBB says
In a way, FDIC levels just became irrelevant with this latest swift action by the Feds…
If assholePeter Thiel had shut his mouth this bank run would not have happened…and yes I agree they need to investigate him. They may find that he went short and…there has to be severe punishment for that. Not sure legally this can stand, I am not a lawyer but it should!
SVB was a weird bank…catered to startups, tech industry and founders…who traditionally keep a lot of cash to meet payroll, etc. Keeping $250k in each bank and having multiple accounts I am not sure it is feasible…Anyway, we'll see what happens. I think another bank will buy if not all of SVB…but certain valuable pieces piecemeal. Just fascinating super fast huge developments for sure.
Buckle up…
Will be interesting to see what the Fed does next…I think they go with 25 basis point increase with language they are ready to stop raising rates…NOT investment advice, nothing in this blog is! 🙂
Vicky says
George, my husband was approved for the 90k Chase bus card offer so that referral should be coming your way.
GeorgeTBB says
There is a lag in how conversions get credited…I still haven't figured it out!
Somehow…today March 15, my blog got credited with three Ink Cash conversions with a date of March 11…making the conversion haul five month to date. Equaling February! I think over at TPG World HQ just convened a meeting to strategize how to compete with this TBB blog lol.
Thank you.
Vicky says
If it's any help my husband received the approval email on March 9. Must say it sounds far easier to reconcile a 40 page bank statement vs these CC conversions.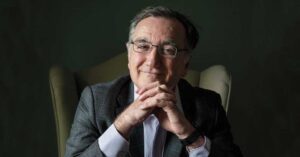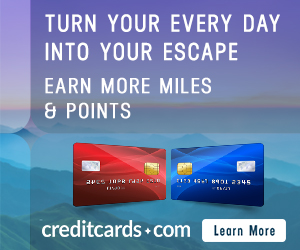 A Collection of All Non TBB Buzz Posts in One Place!
Copyright © 2023 · Parallax Pro Theme On Genesis Framework · WordPress · Log in
You get all the blog posts & the occasional hot subscriber-only deal in your email inbox.